Well I was in a new fabric store a couple weeks ago and grabbed a flyer for this amazing looking event.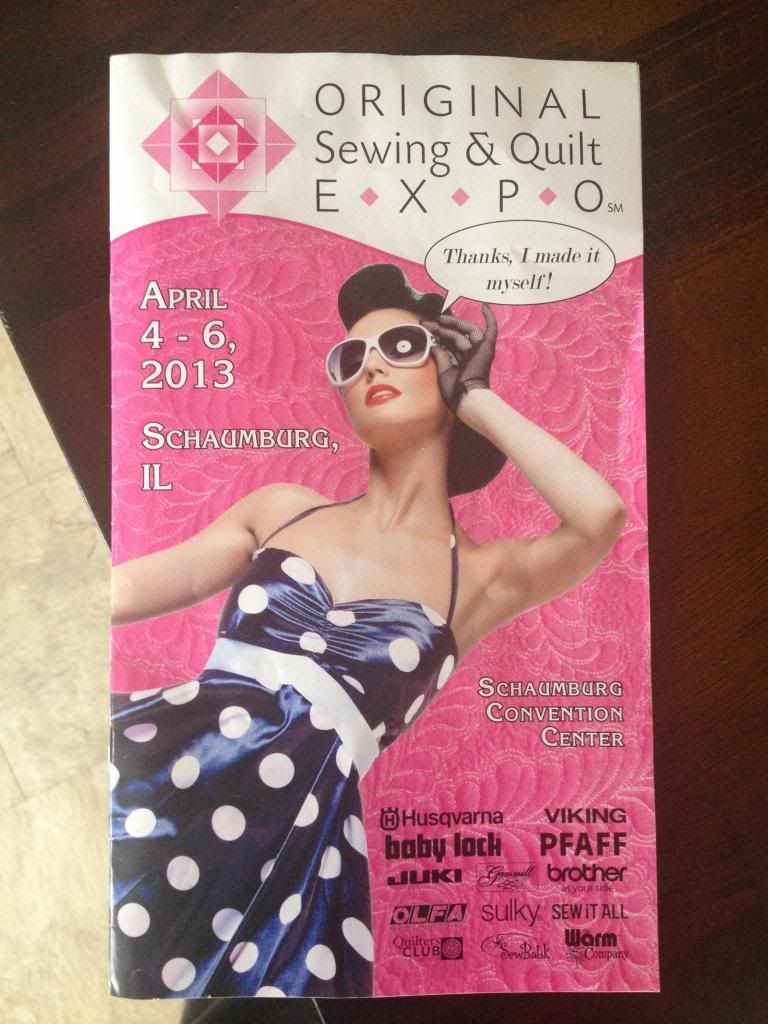 The
Original Sewing & Quilt Expo
will be in Schaumburg IL next week and guess who's gonna be there. ME! I officially registered for three days of classes and cant wait to experience my first crafty expo! Anyone else going? If you see me there please stop and say hi. I have little gifts for anyone who mentions they know of the Rhinestone Beagle blog! Here's what I signed up for....
Thursday
The Art of Supple Embroidery (to help with my new amazing machine)
Easy Techniques for Fleece and Wool
Silk Screening for your Home
Friday
Great Things Come in Small Projects
Are You Ready for Some Sweatshirts?
Demystifying Machine Embroidery
The Creative Business Model
Saturday
Crafting Profits
LOTS OF SHOPPING! (I know I'm going to spend way too much money.)
I tried to get into the machine quilting class on thursday but it filled up crazy fast. The whole craft club will be there saturday morning so if you see us wandering around in a shocked haze of crafty amazement don't be concerned. That wouldn't be the first time for any of us. The only complaint I have is that the dogs have to stay home, which in Mr. B's case probably isn't such a bad thing. ;)
Sew on!
Anita