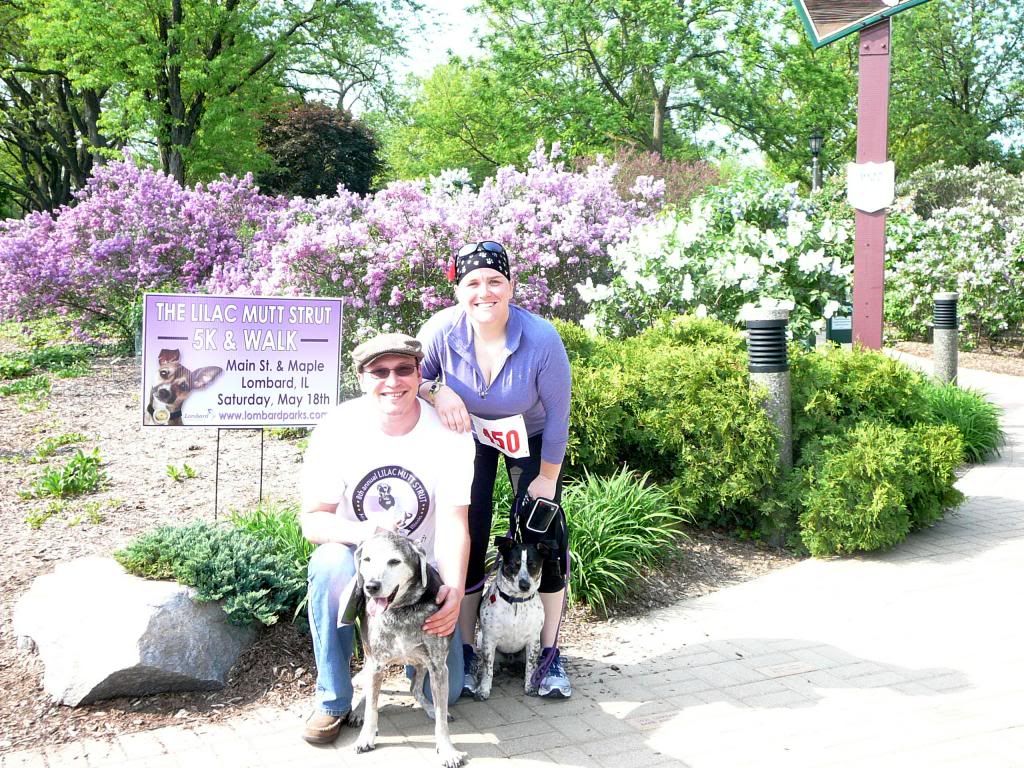 Well its spring which means a couple things. Lilacs are blooming here in the village of Lombard, IL and that brings the Lilac festival. It also brings THE MUTT STRUT! Yes this will be my third year running in the strut. It was the first 5K I ever completed and with all the purple (my fave color) and dogs everywhere it holds a special place in my heart. While Sadie's days of competitive running are behind her there is also a 1 mile walk that she did with Dan. Mr. Biscuit and I, however, were signed up to run.
In typical Anita fashion we arrived at the last minute to pic up our packets and get geared up for our respective events. There was an especially large turnout this year and I over heard one of the organizers say there were 500 people signed up. And there were dogs aplenty as well. We made lots of doggie friends just waiting for the race to begin.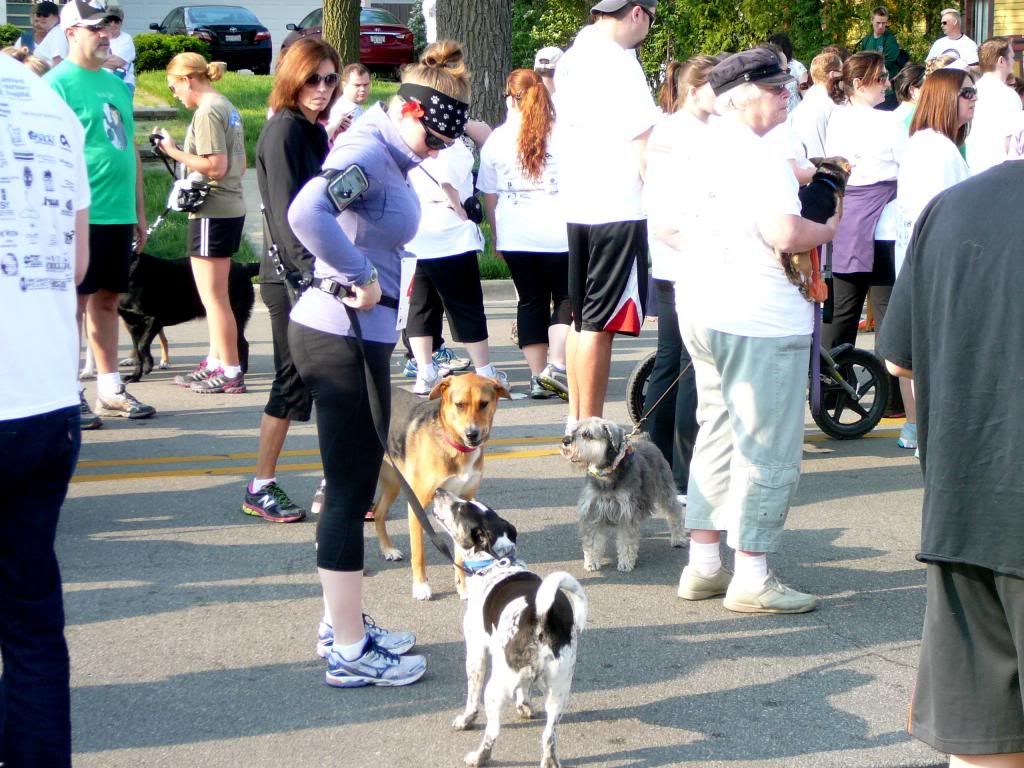 Biscuit and I took our spot toward the back of the pack and waited for the start. I was planning on taking a few walking breaks since he and I haven't worked all the way up to our previous year's pace but Mr. B was a slave driver. With the exception of one poop stop 5 minutes in we jogged the whole rest of the race. I'm pretty sure he was the smallest guy to run the whole thing.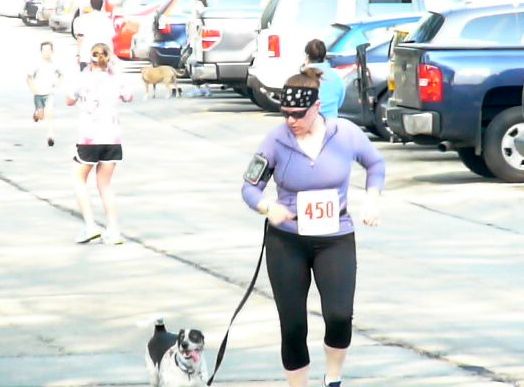 We came across the finish line just over 36 minutes which isn't too bad since I tried to get him to stop at each of the doggie water stations and I took my time drinking my own H2O. Dan and Sadie were there cheering us on, even though I didn't see him until we had just passed them on the road. Dan said Sadie did great and was in perfect form for their walk. She was a leader in that pack, I'm sure.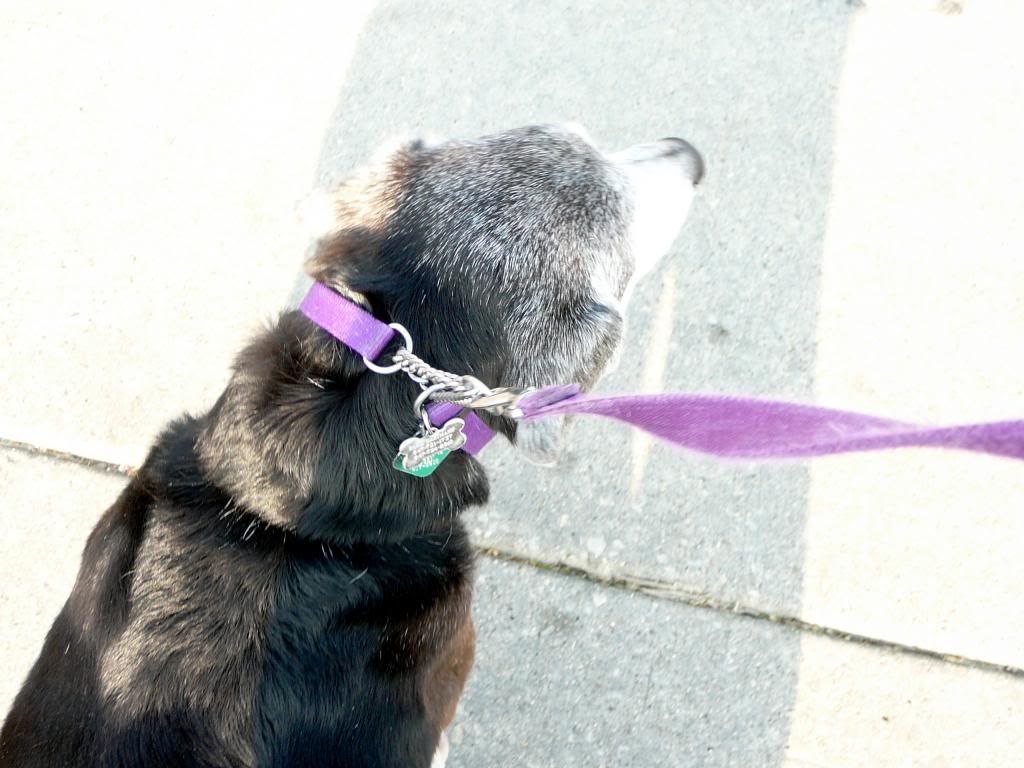 But what's the best part about running with your dog, you say? This!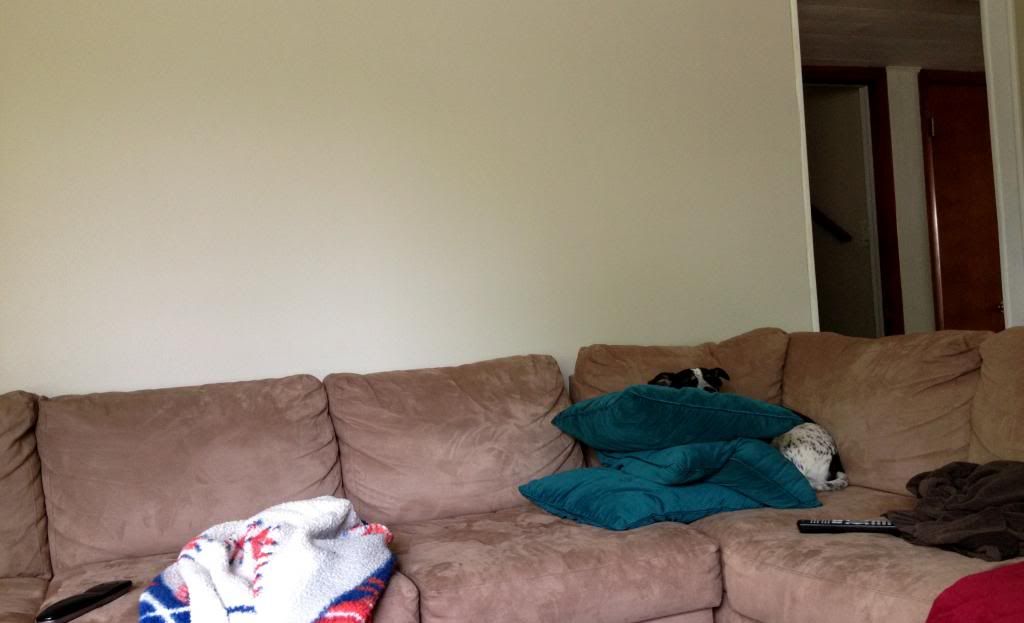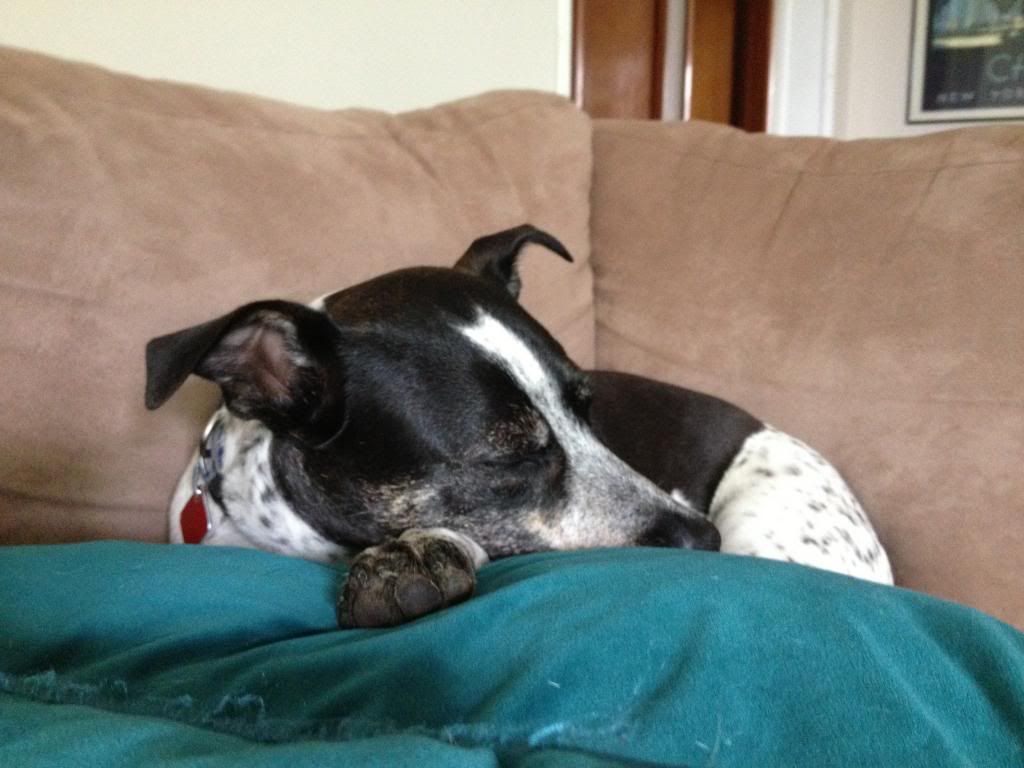 They'll be knocked out the whole rest of the day.
Race on!
Anita