Do not let the name frighten you, these cookies are a wonderful sweet treat. My husband likes to take a granola bar type snack item in his lunch everyday. I really don't have the heart to buy boxes of preservatives wrapped in up in foil when I could make him something with more flavor and better nutrition. After watching an episode of the Cooking Channel's
Spice Goddess
the host's Lentil Cookie recipe fit that bill to a tee and then some. The recipe makes 24 large cookies so I can have one for breakfast and he can have one for a snack and have more than enough for a few weeks. These are chock full of really tasty and good for you things, especially the nuts and seeds!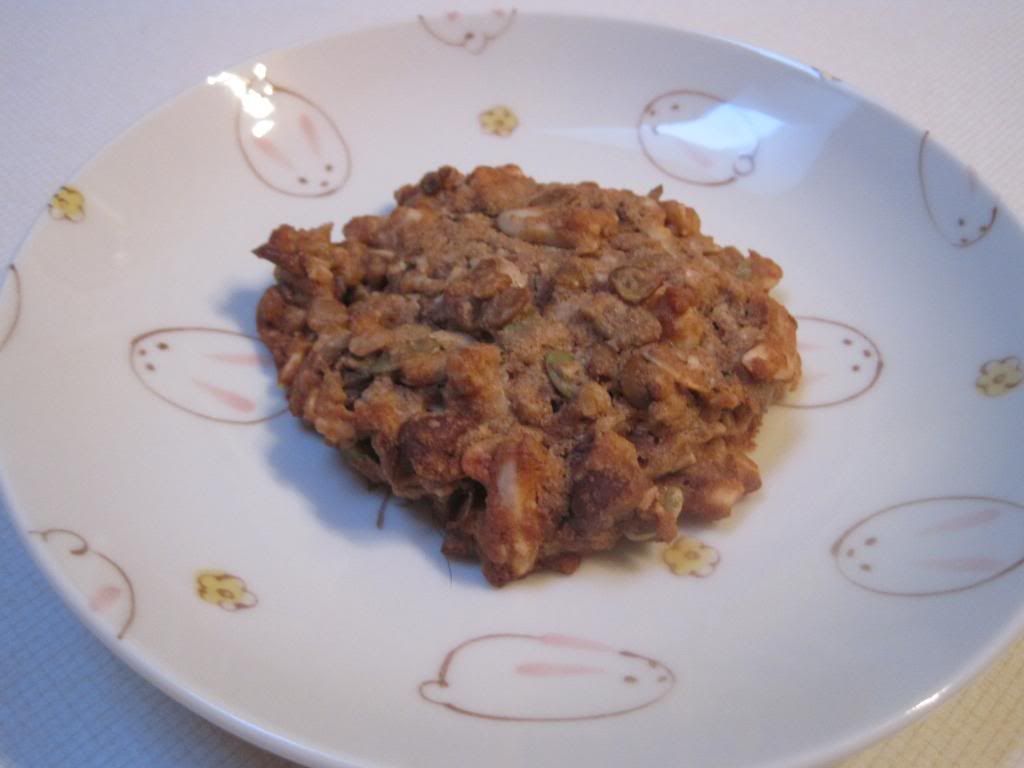 Lentil cookies
1 cup cooked, smashed lentils, still warm
1 cup butter
1 cup brown sugar
1 egg, or egg substitute equivalent
1 cup whole wheat flour
1 tsp baking soda
1 tsp salt
1 tsp vanilla
1 cup quick rolled oats
1 cup shelled pumpkin seeds
1 cup slivered almonds
1 cup chocolate chips
Cream the smashed lentils, butter, and sugar until well combined. Blend in the egg, followed by the flour, baking soda, salt, and vanilla. Now mix in the goodies: oats, pumpkin seeds, slivered almonds, and chocolate chips, the dough will be very thick. Divide the dough, which is very yummy, into four sections. On a greased cookie sheet divide each section into six cookies. No need to really flatten them out too much, they are better all mountainous looking. Bake at 375 13-18 minutes, keeping an eye out for your favorite level of doneness.
These really do make a great breakfast with a glass of dairy or soy milk! You can substitute all kinds of nuts and seeds and fruits and still have a wonderful cookie too, the dough is so forgiving.
I hope you give them a try!
Keeping it fiberful.
Kelly, the origami ninja