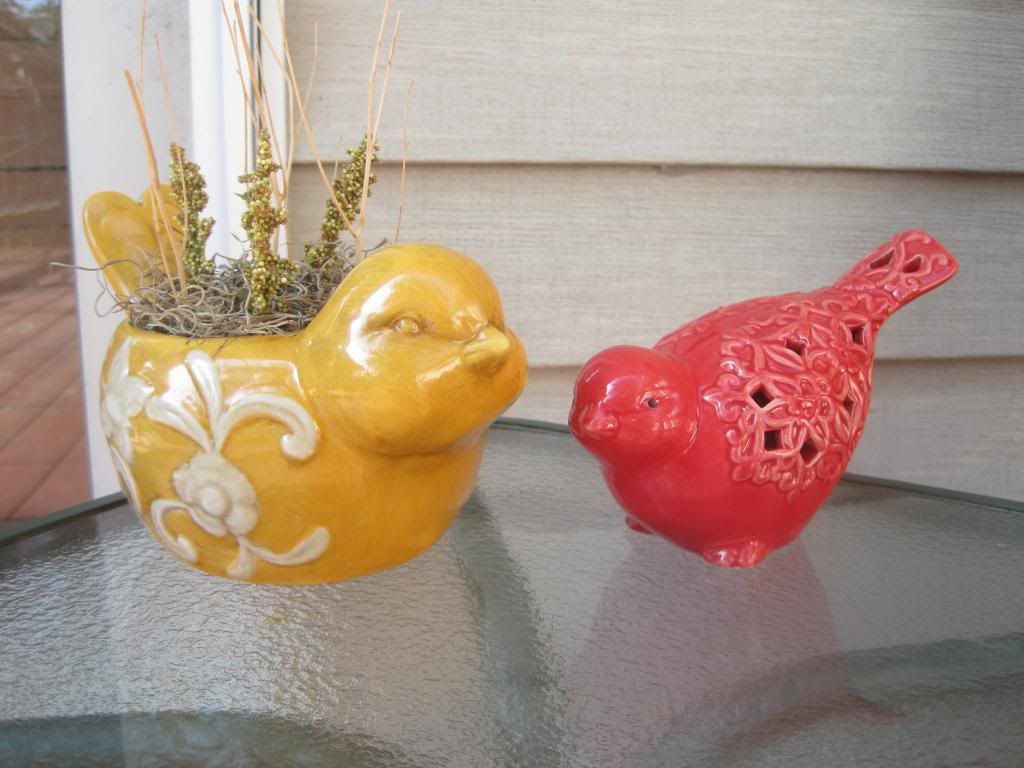 We in the Craft Club are a very lucky bunch, we have our own crafty supply benefactor. A friend of ours has a very creative mother who is slowly sorting through her past endeavors into different craft loves. As she sorts through we get all the items that have moved out of her realm of interest to add to our fun! We got another donation this past week and I got right into it and nabbed up some great stuff for a craft a little birdy told me about. I got this little guy on the "cheep" at Michael's. We went in just so my husband could use the restroom and ended up with two cute birds. My husband said it was an expensive bathroom trip. In the craft gifts we received was a bag of Spanish moss and some great little twig things that are fantastic in the tiny pot. He makes me smile every time I see them, they are just so cute!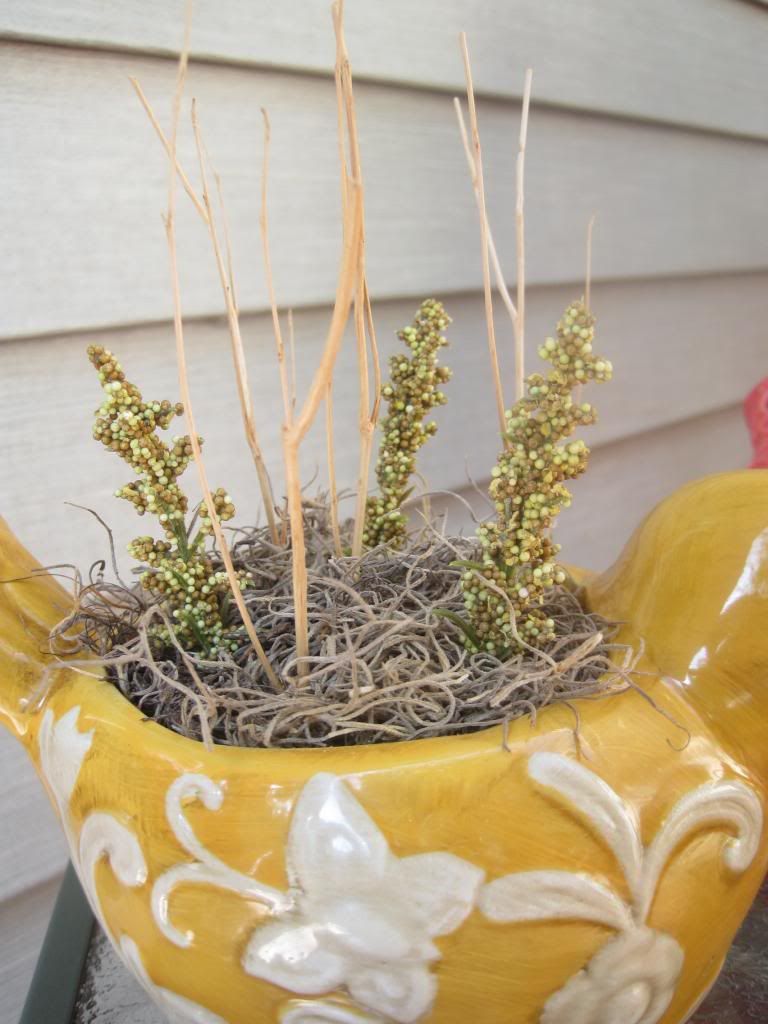 Additionally, I found a wonderful quiche recipe that had some nice bold flavors in it. Since my sweet husband puts up with all of my craft and costume plans he deserves some good man type food for dinner. Give this one a go with some salsa and salad for a really good supper
South of the Border Quiche
1/2 lb chorizo sausage
1 pie crust in a 9 inch deep dish pie plate
2 tbsp cornmeal
3/4 cup shredded pepper jack cheese
3/4 cup shredded cheddar cheese
5 beaten eggs
1 can cream of mushroom soup
Remove the sausage from the casing and brown in a skillet until crumbly, drain well. Prick the bottom and sides of the pie crust with a fork and bake at 425 for 8-10 minutes, until lightly browned, cool. Sprinkle the cornmeal in the bottom of the baked crust and then sprinkle in the sausage followed by both cheeses. Combine the beaten eggs and the soup and pour over the cheeses. Bake at 375 for 40-50 minutes until a knife inserted into the middle comes out clean. Cool for ten minutes before slicing. This is good eating folks!
I hope the summer is going well for all of you out there. Keep it safe and fun!
Keeping it baked,
Kelly, the origami ninja