Well I'm very excited that as of last week we had walls! They guys finished up the drywall on wednesday and Dan and I primed on thursday.
Here's what it looks like after paint.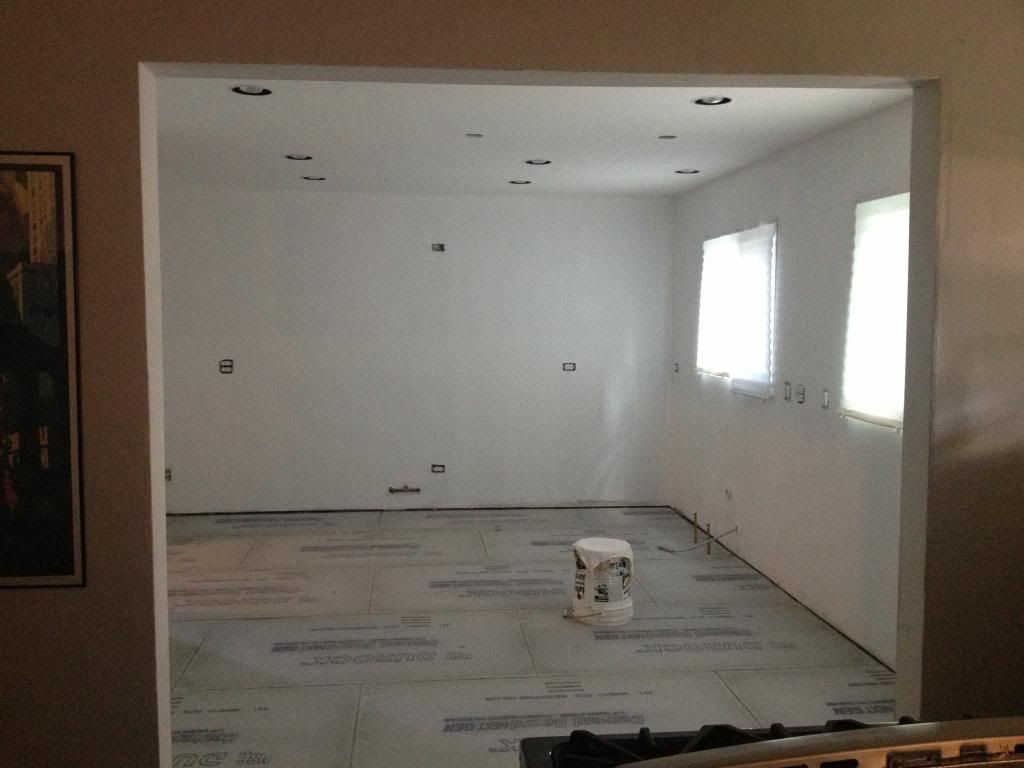 I have to admit seeing everything look like a room was a big revelation for me. I am totally feeling the effects of the reno on my patience level and I really needed to see some significant positive progress.
There's been lots of decisions being made about finalizing finishes too. You can see from the picture below that Sadie is still my number 1 consultant, especially on tile.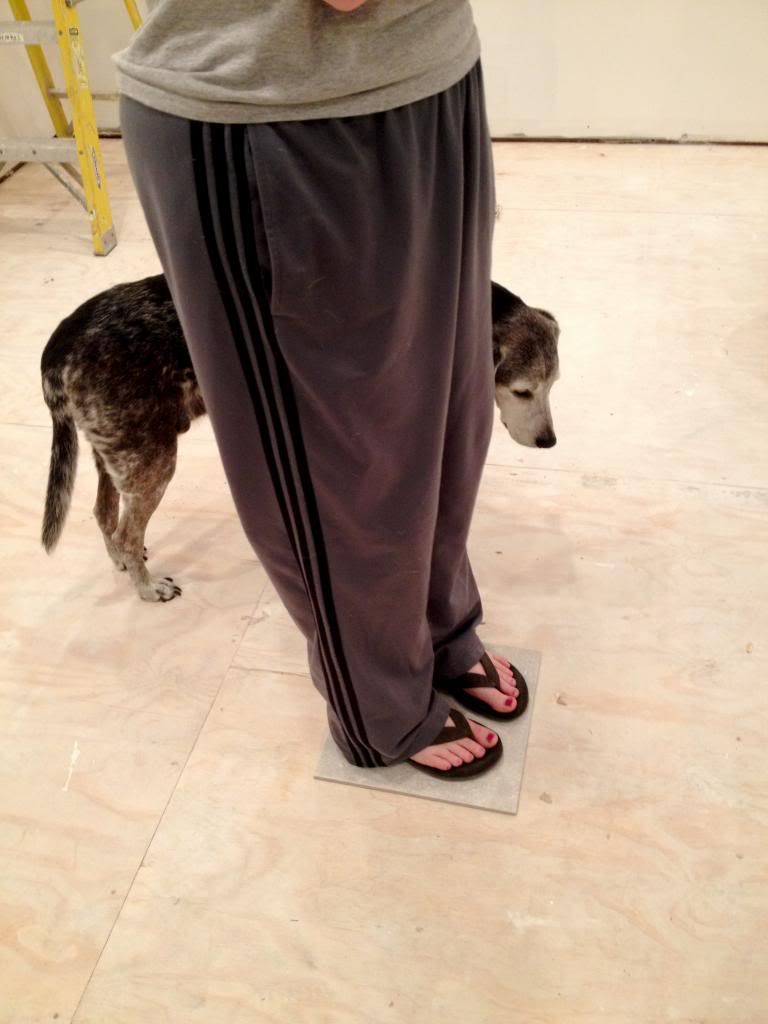 Other than that the dishwasher got delivered and is now waiting in the garage along with all our cabinets and above range microwave. The guys put down the durock for all the floors on friday and started tiling everything monday. Our contractor is even projecting that the bathroom will be 90% complete by the weekend so we will be able to move back in! Now I love my parents, but I really miss my house and my 10 minute commute to work. (I drive 45 minutes each way from the parents' place.) Dan and I have decided that we are willing to live through the rest of the reno so that we can go back home. I still can't believe its already been over four weeks that we've been underway with this massive project. I'm really excited for wednesday though cuz we are going to finalize our counters. Here's a little hint about the direction we are headed.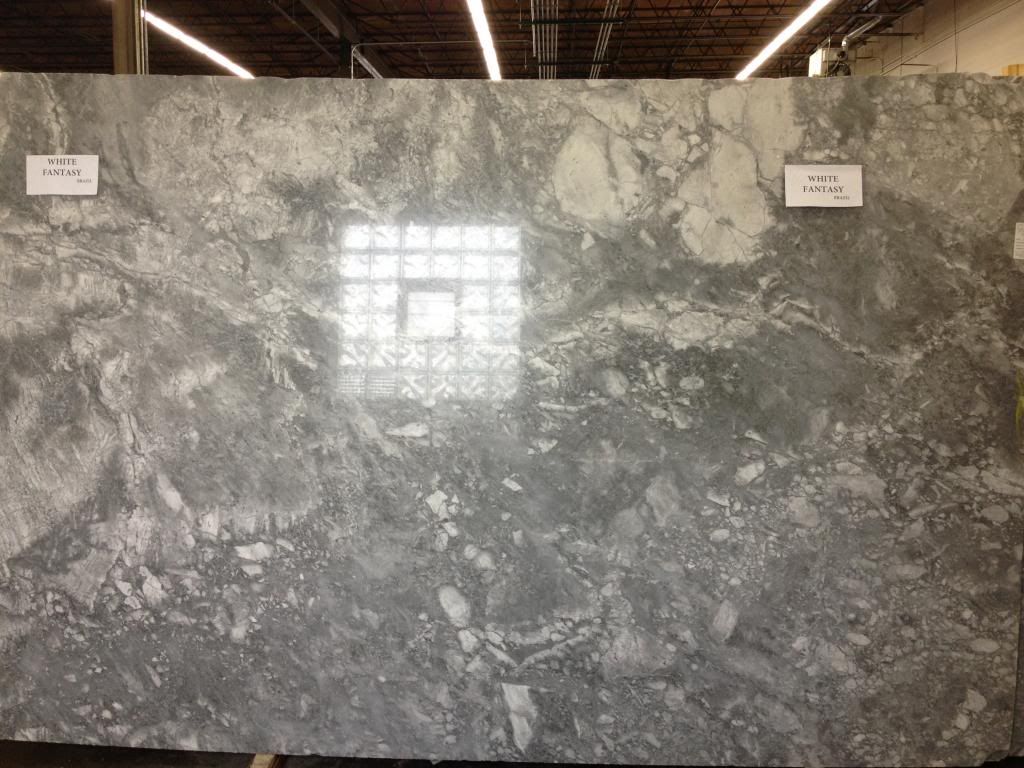 What do you think?
Build on!
Anita