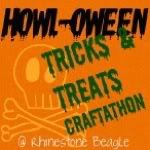 Yay! It's Howl-oween Tricks & Treats Craftathon time again! I love this season and all the comforting feelings it brings. We get so many great ideas from all over the internet and from crafters just like you! I know it's only October 4th, but I am already in the mood for some spooky good fun. Even the smells outside have started to evoke happiness in people. I have started to put up my Halloween decorations and the candy buying has begun in earnest. I am a bit sad to say goodbye to the wonderful foods harvested in the summer months. Don't get me wrong, I love some squashes and apples everyday during Fall, but I will miss the fresh cucumbers and tomatoes on my salads and sandwiches. I choose to bid a fond farewell to Summer and welcome in Fall all with one recipe for this post, and what better choice than a dessert!
The original recipe called for a chocolate cake with shredded zucchini in it with chocolate chips on top. Since the recipe calls for so many chips it is almost like a frosting. I got to thinking that since there is cocoa in the cake batter why not try a different chip for the topping. I had some white chips but those have the final destination of a banana almond cake so the butterscotch chips were the clear choice. I think that the chocolate cake with the orange of the butterscotch chips looks just right for the Fall and Halloween season. My husband says that the cake tastes even better the next day so don't be afraid to make it ahead of time.
Butterscotch Chip Zucchini Cake
1/2 cup butter, softened
1& 1/2 cups sugar
1/2 cup vegetable oil
2 eggs, or egg substitute equivalent
1 tsp vanilla
2&1/2 cups all purpose flour
2 Tbsp cocoa powder
1 tsp baking soda
1/2 tsp baking powder
1/2 tsp cinnamon
1/2 cup buttermilk or regular milk
2 cups shredded zucchini
2 cups butterscotch chips, or chips of your choice
Preheat oven to 350. In large mixing bowl cream together the butter and the sugar. Beat in the oil, eggs, and vanilla. Combine the dry ingredients in another bowl and add to the creamed mixture alternately with the milk. Stir in the zucchini. Pour into a greased 13 x 9 inch pan. Sprinkle with the chips. Bake for 45-55 minutes, until a tooth pick inserted in the center comes out clean.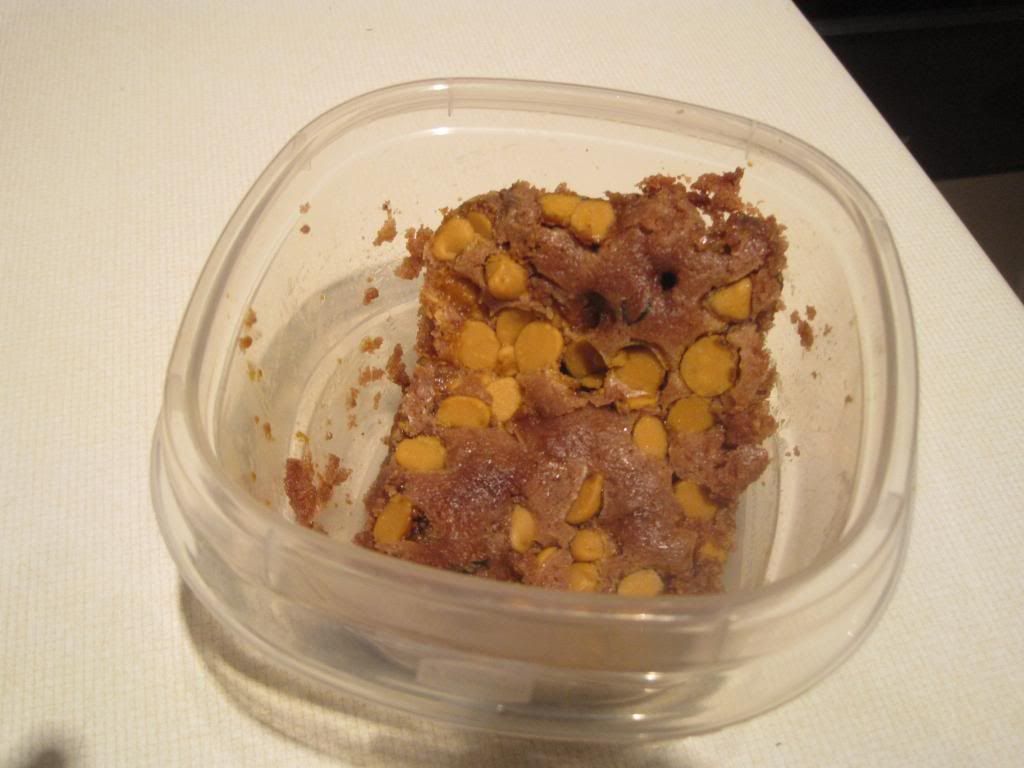 I know that my picture is less than stellar, but let me tell you, this is the only way I could get a picture at all. Matt had taken some much of the cake for lunches and I had to grab a picture of a piece he had already packed for tomorrow's devouring. I hope you give this moist cake a try, it is delish!
Have a fantastic Fall!
Kelly, the origami ninja