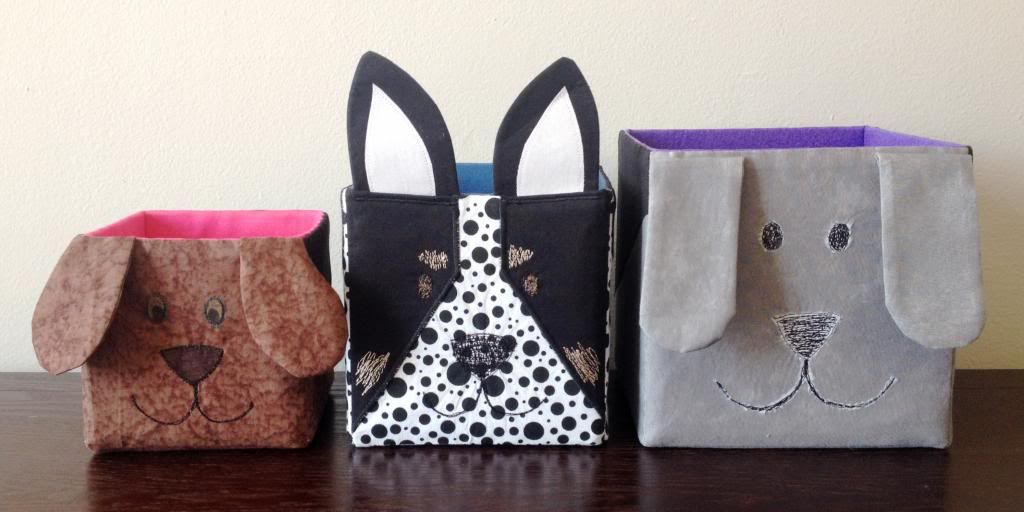 Well I finally finished a project that seemed to take forever. This all started, as most of my crazy ideas do, from a simple need. I needed a new thread catcher for my sewing table. My old one got requisitioned to be a pen holder on my desk. I've had this pattern for quilted nesting boxes from
SewMamaSew
for a long time. The little one looked perfect for my needs but I thought I should make a couple since it would be handy on craft days when we have multiple girls sewing at a time, and who really doesn't need an extra container or two. So then the idea grew into three boxes. Well if I'm going to make three of something it of course needs to be customized to each of my three dogs at home. Enter the puppy nesting boxes.
The size choices were easy since we already call our dogs small, medium and large to begin with. (Gidget is actually called Tiny Bits but small will suffice for a nesting box.) Color choices were pretty easy too since I just went with what color their collars are. I simplified the pattern a little since I didn't quilt the boxes but assembling their faces and body markings took a little planning. I also free hand embroidered each of their names on the back with thread to match the color of the lining. (Sorry about the blurry picture.)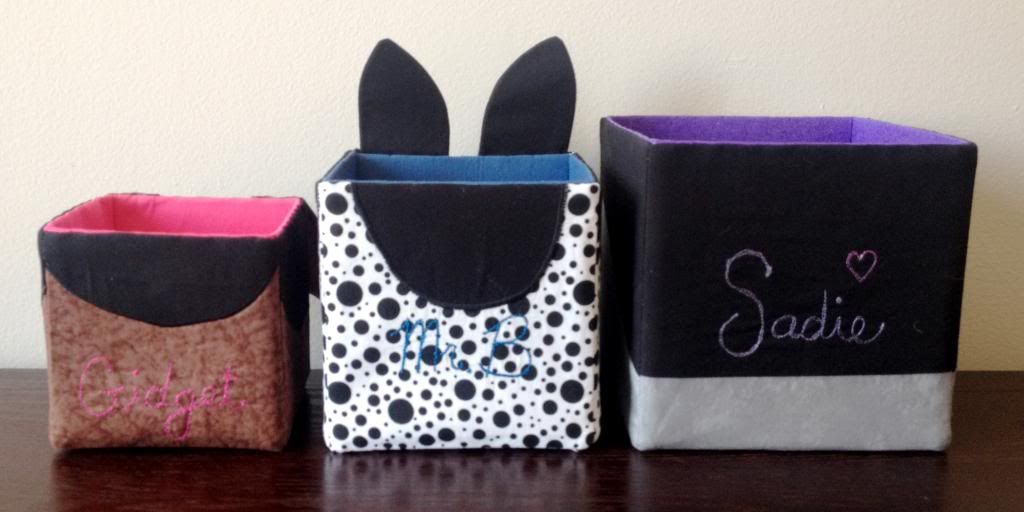 Here's each of the pooches with their respective box.
Gidget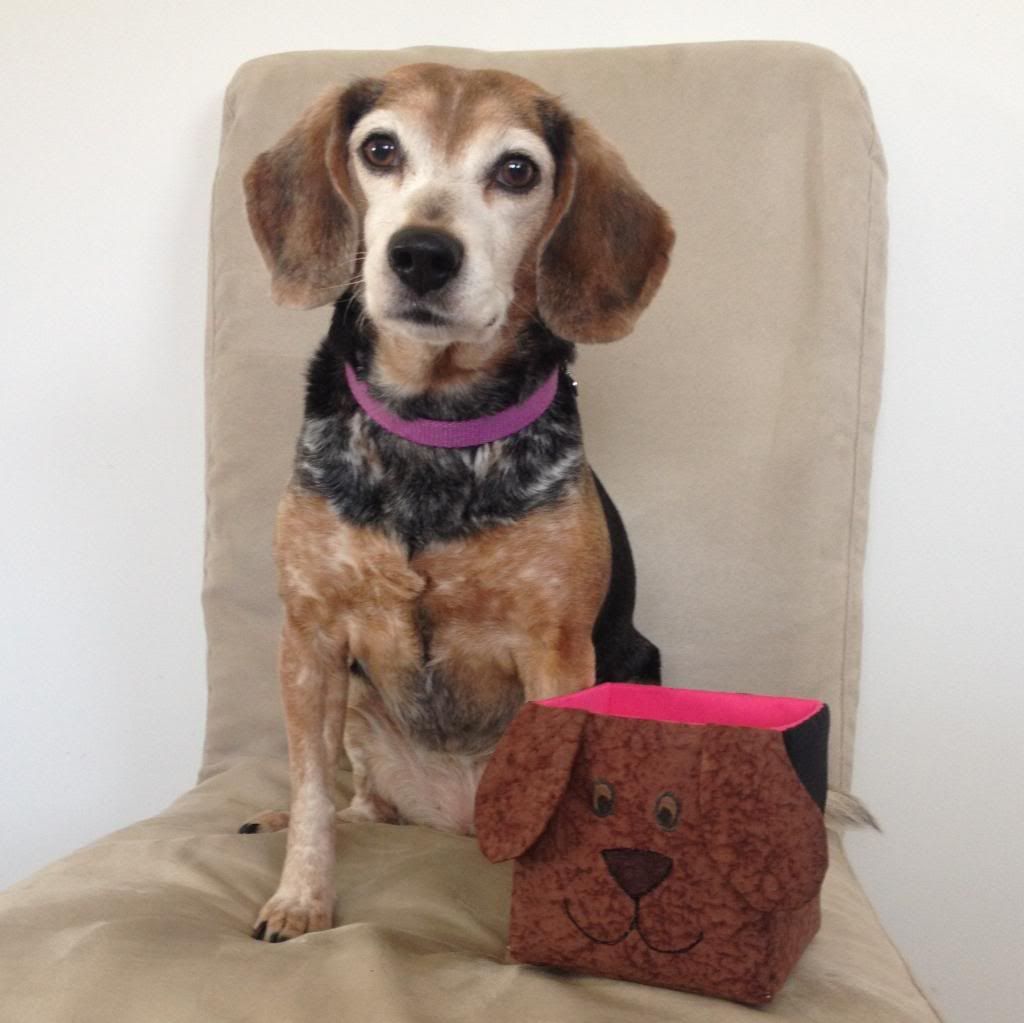 Mr. Biscuit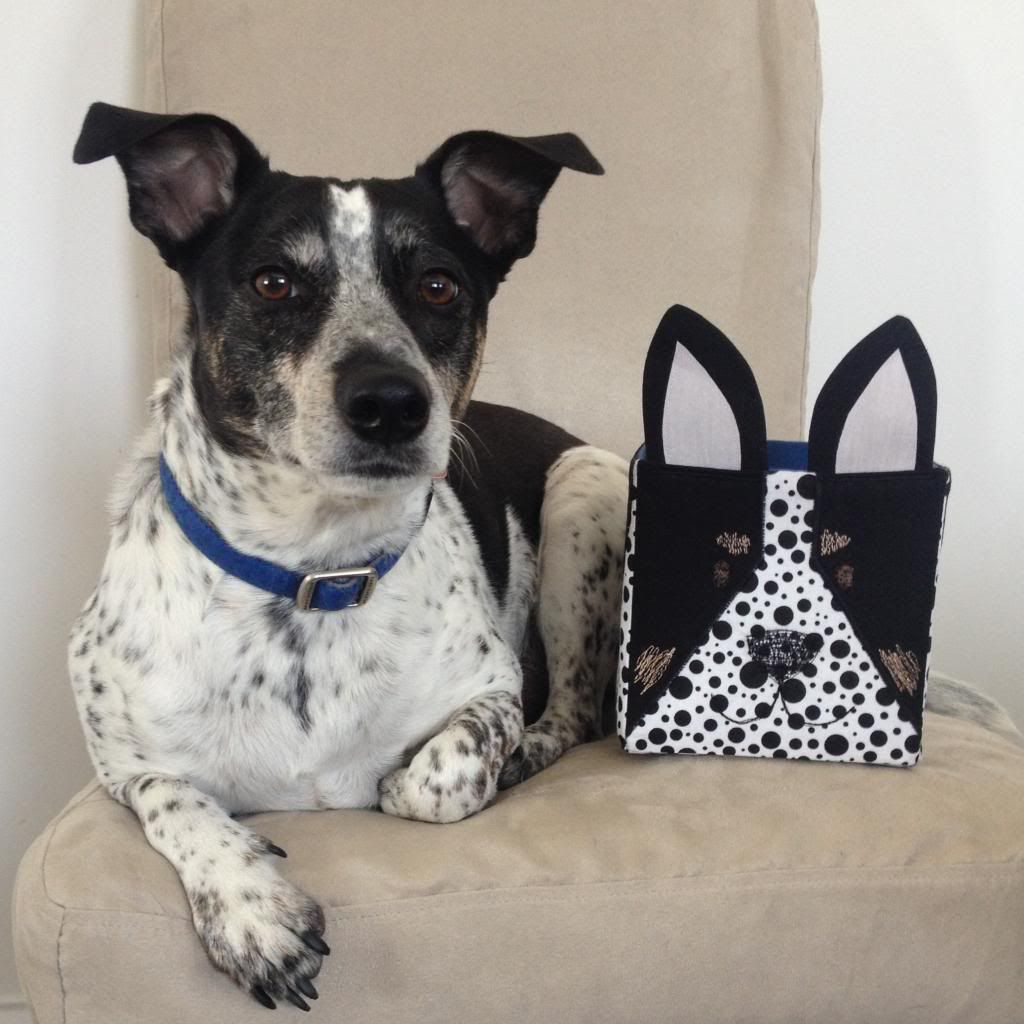 Sadie
You may have noticed I did a younger version of the girls.
They both said to keep the gray face to a minimum.
They stack together great for storage in case I'm not using them.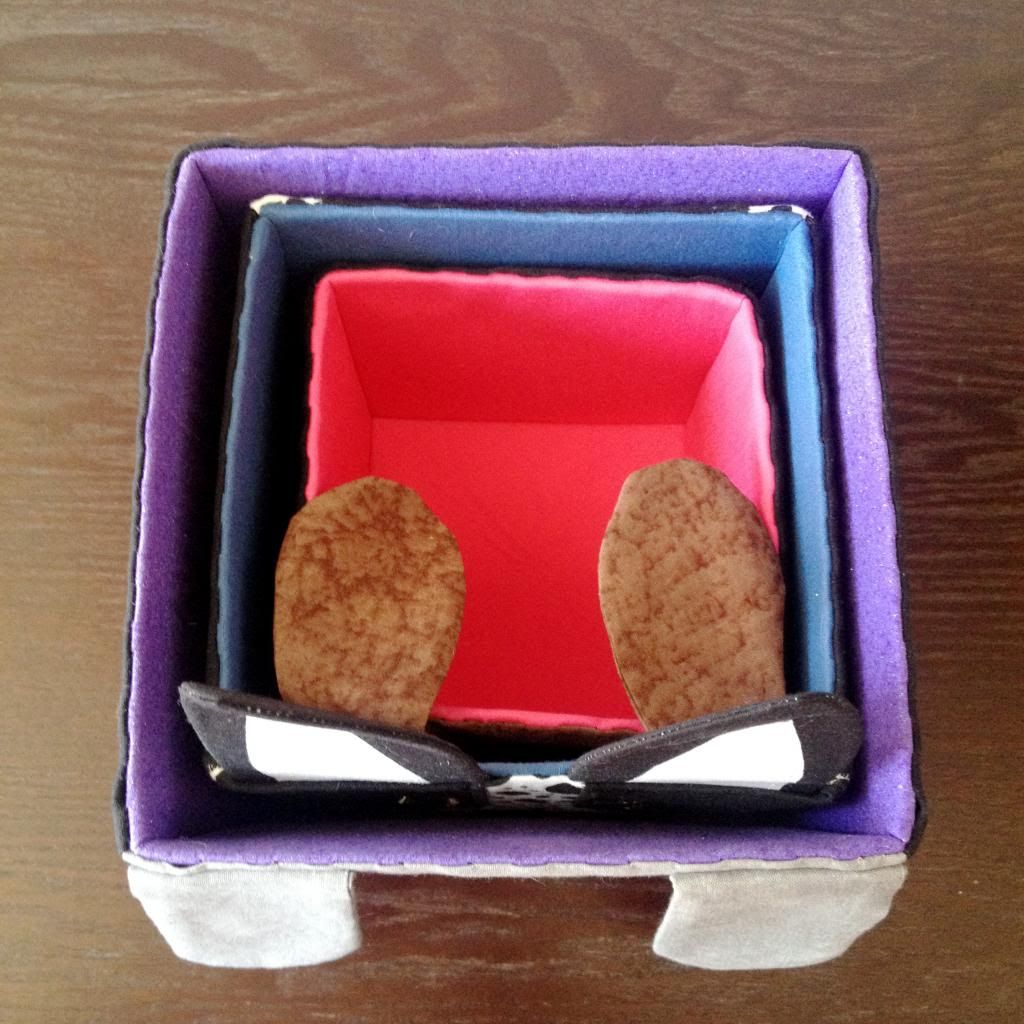 Have you ever altered a pattern that turned out better than you expected? Tell us about it in the comments.
Sew on!
Anita