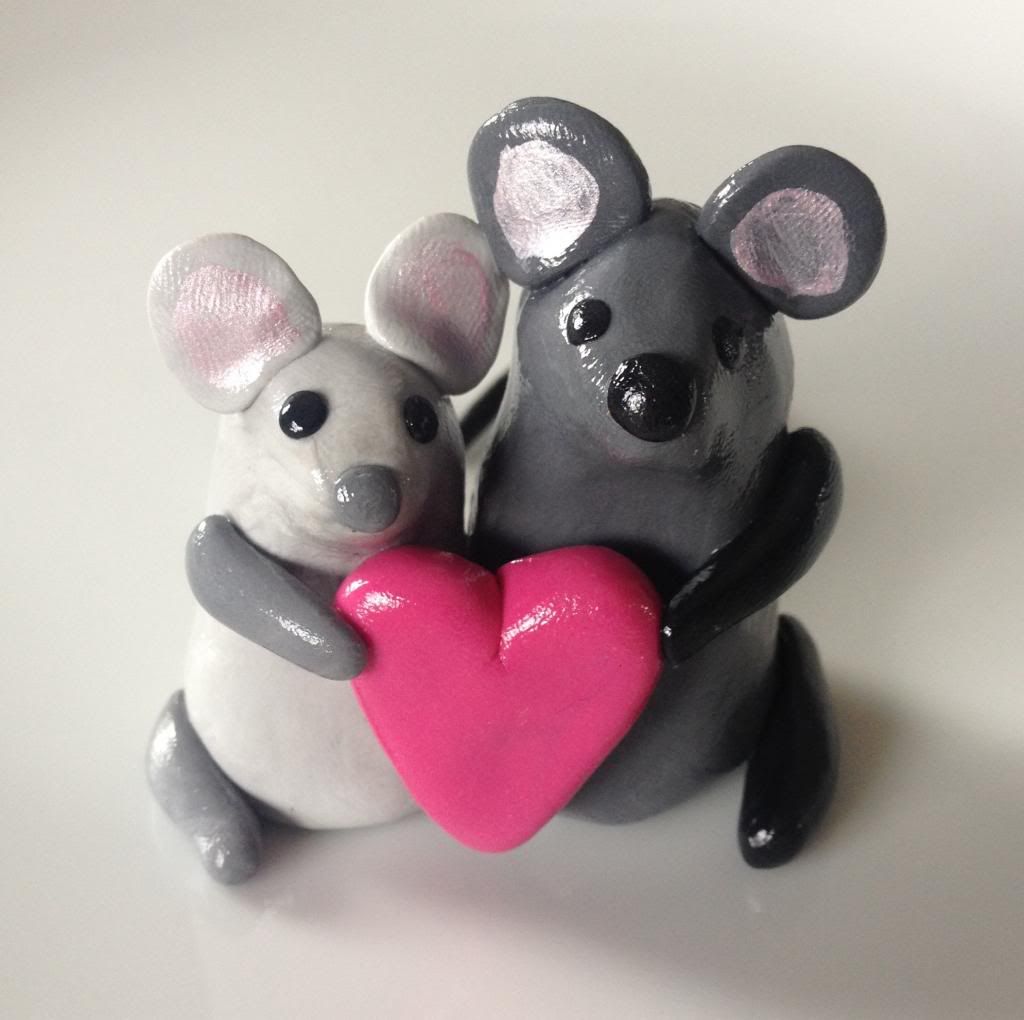 This happy little couple was a late Valentine's Day gift I made for Dan this year that I totally forgot to post. They are made from standard polymer clay finished with a coat of modge podge for shine. Polymer clay is one of those forgotten mediums for me. I used to play with it in high school making beads and such but it got lost in all the other crafting stuff crammed into my arsenal. I'm really happy how these little guys came out but the process of getting them just right took alot longer than I thought it would.
I love how their little tails make a heart.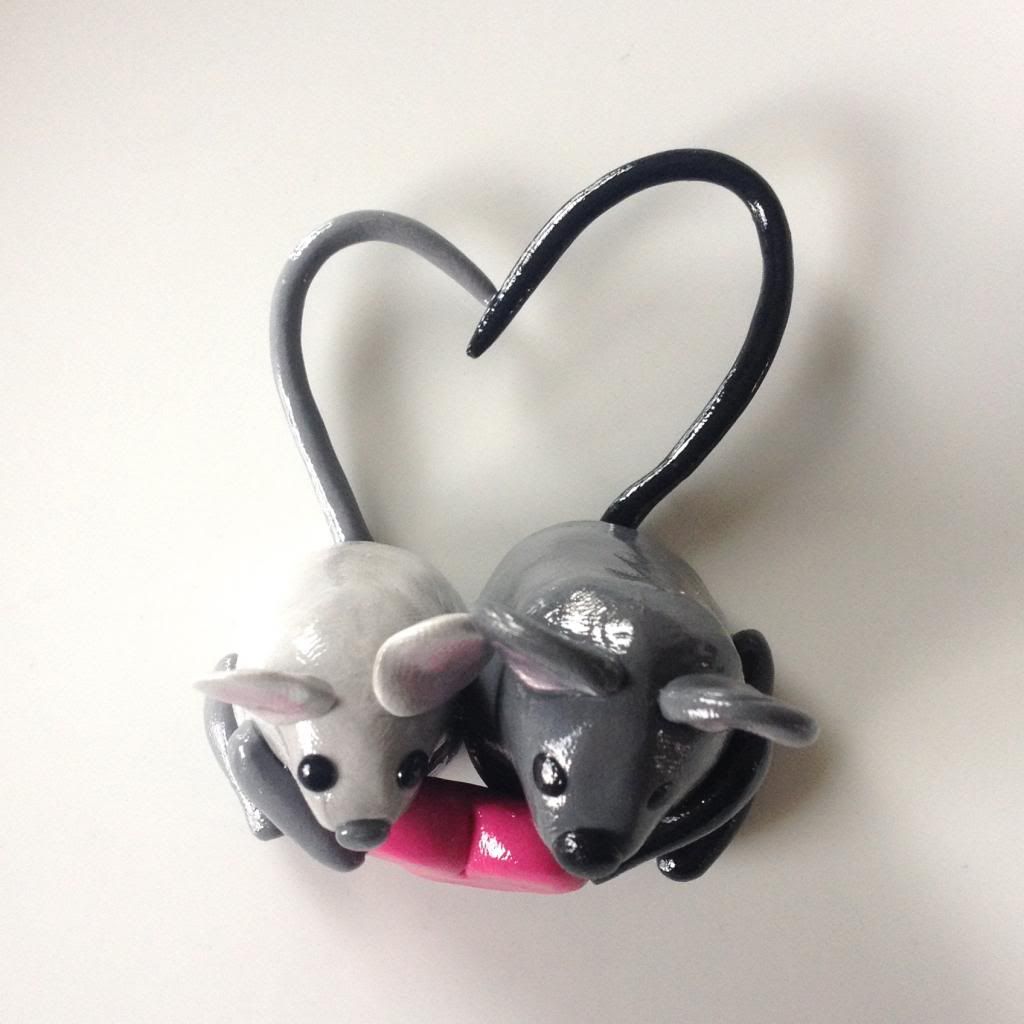 They are the newest addition to the kitchen counter next to my first orchid. I didn't match all these colors intentionally. The candle was actually on hand from a while ago. You think I like this color?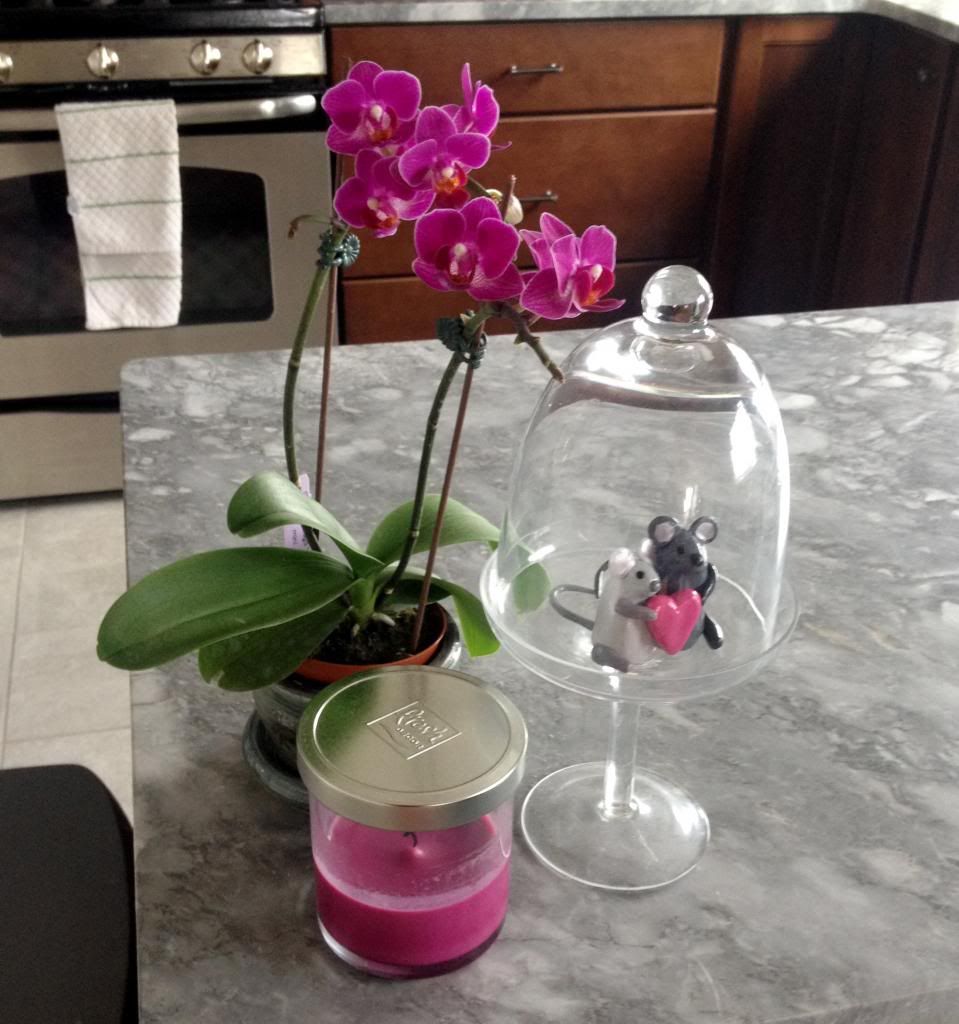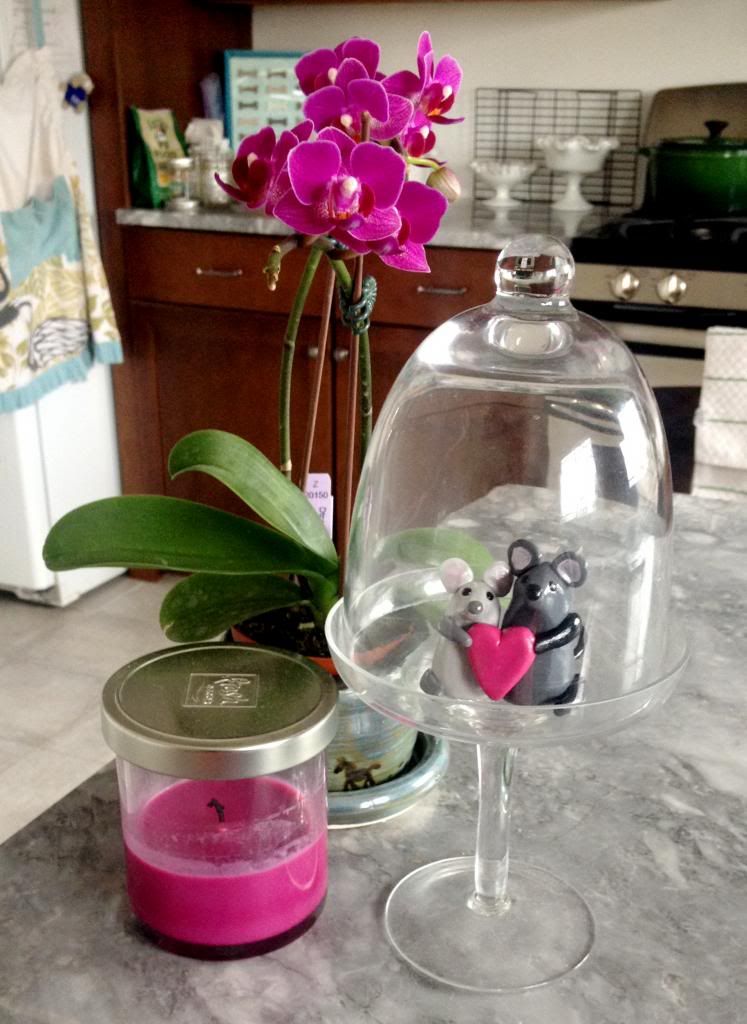 I purchased that little glass cloche months ago when my local Dominick's closed. *tear* I knew it was going to find a place on the kitchen counter but I needed something to stick inside. I think they are a perfect fit.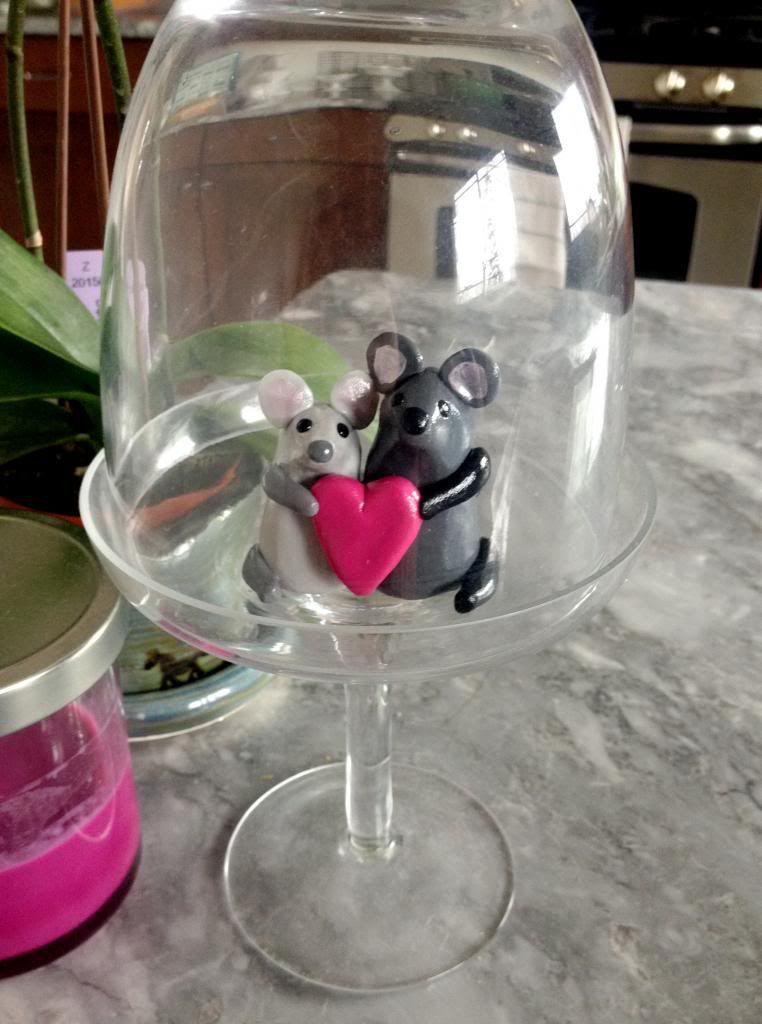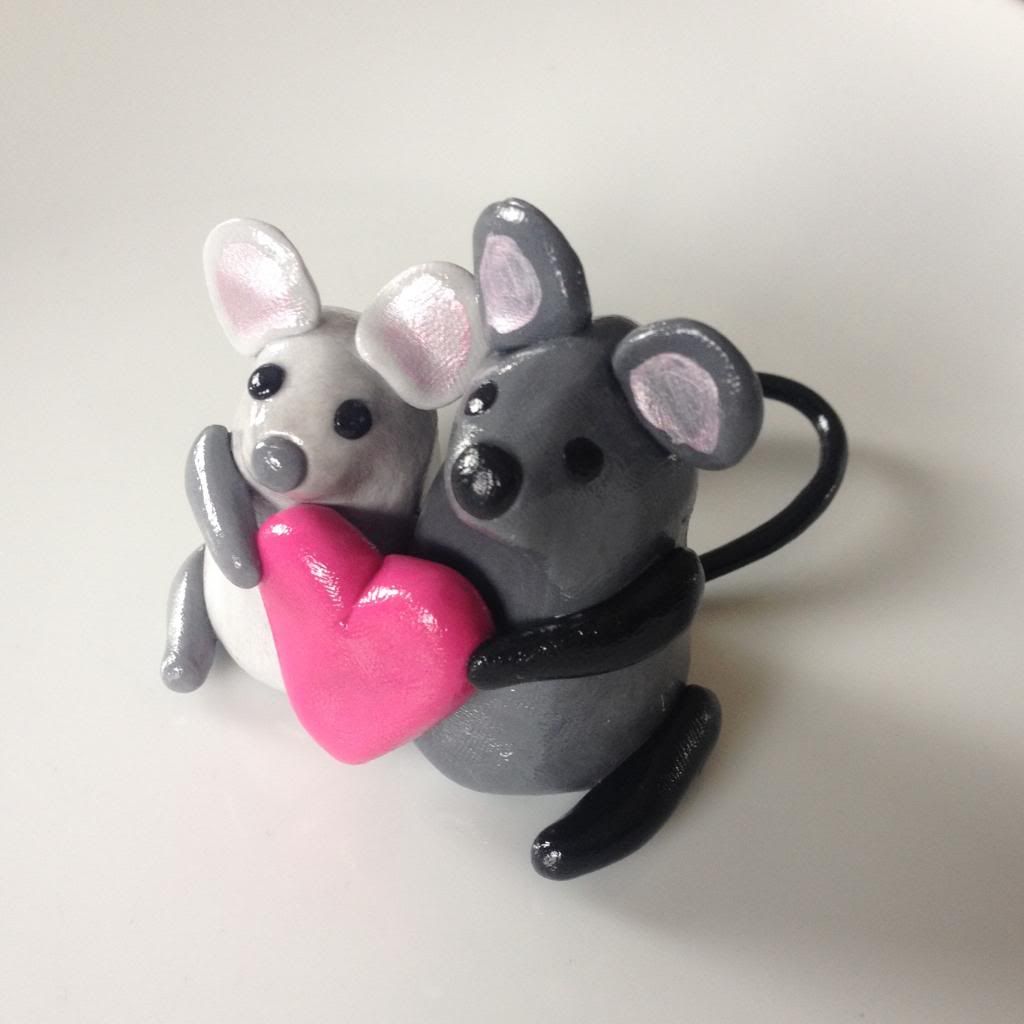 Craft on!
Anita