I have not exactly been tackling any major crafts in my life right now but I have done some little ones that make me proud and keep the creativity moving. I fixed up a thrift store find to dress up my work place for Easter, I found a great way to store my spray paints, and I made a fun pillowcase to match some new sheets I got as a gift for our comic book room.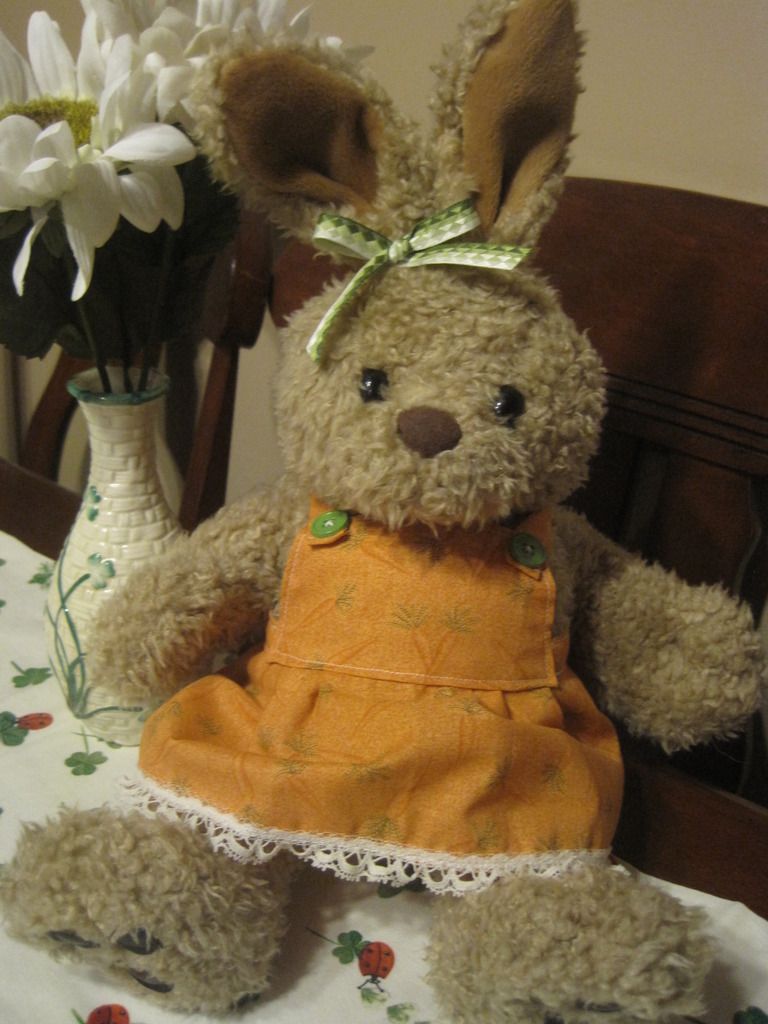 I found this cute little bunny at a thrift store in Rockford. She is from the people at Build a Bear and was wearing a dress way too large for her at the time I found her. I have been updating our holiday decorations at work and I thought she would be perfect for Easter. I made up a new dress for her and gave her a a little bow in a green check pattern.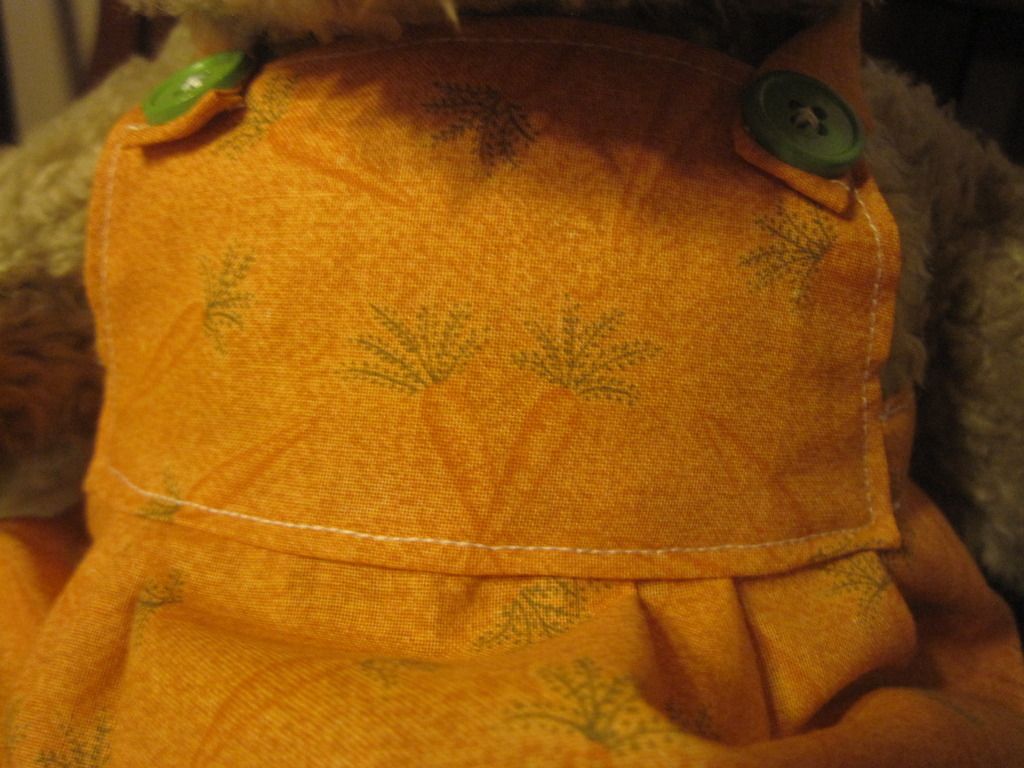 My favorite little touch is that the fabric I made her dress out of has little carrots all over it. They are subtle but cute, with the added bonus that it was in my stash already.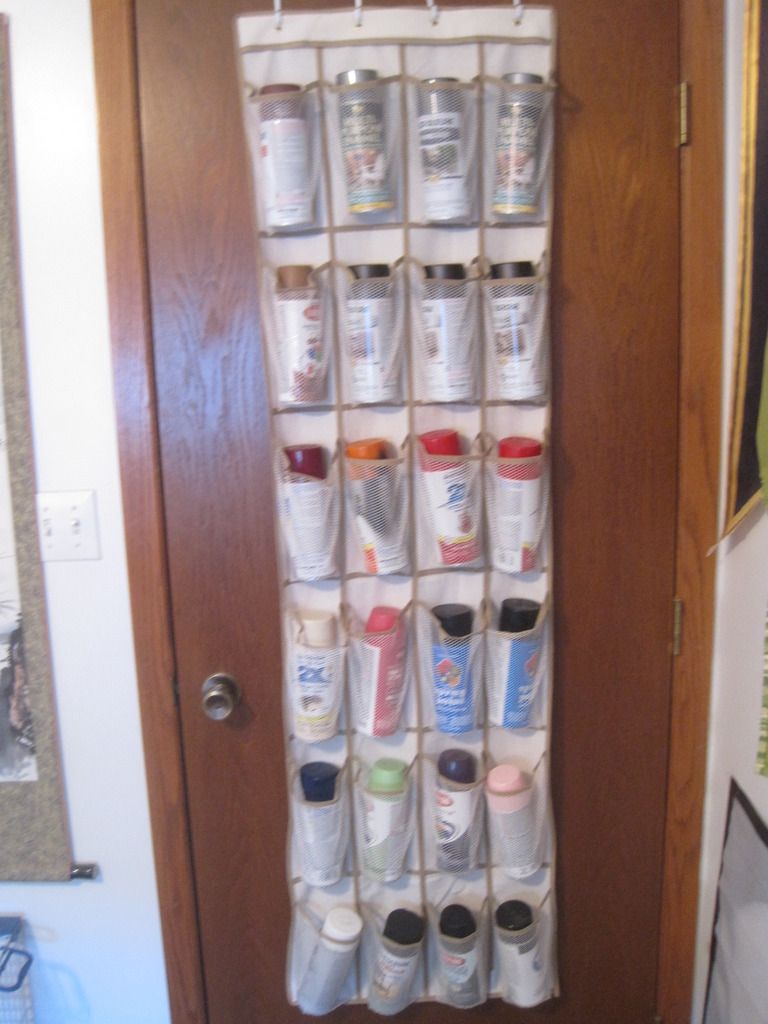 I found this shoe caddie and thought it would make an excellent spray paint can holder. I have a thing for spray paint crafts and have thus acquired many different colors. They were overflowing the shelf in the garage and had threatened to mutiny if I left them out in the cold for another winter. Now they are safe and warm on the back of the craft room door and my husband can have his space in the garage back.
My awesome husband gave me My Little Pony sheets for our guest bed in the comic book room for Valentine's Day this year. I needed a MLP cover for the over-sized pillow as the set only came with two standard sized pillowcases. We were out on a one day vacation to Lake Geneva and found a great sale on MLP fabric. I nabbed enough for a pillowcase, as well as the matching accent colors, and had it made the next day. The Star Wars sheets are on the bed right now, but I can't wait to show off my new MLP creation soon!
While not complex, these simple crafts are quick and keep me feeling satisfied until a big job comes along. I am very excited for Spring to hurry up and come to Illinois as I have a big project outside to tackle and I am desperate to get started. I can't wait to show you the before and afters!
Have a wonderful day!
Kelly