The homemade holiday gift giving has already begun in my household and it makes me so happy. I had a friend of mine ask for a classic sock reindeer for her birthday present this year. Her birthday is at the end of November and she wanted the reindeer to put up for Christmas so it was a better call as a birthday gift than an actual Christmas gift.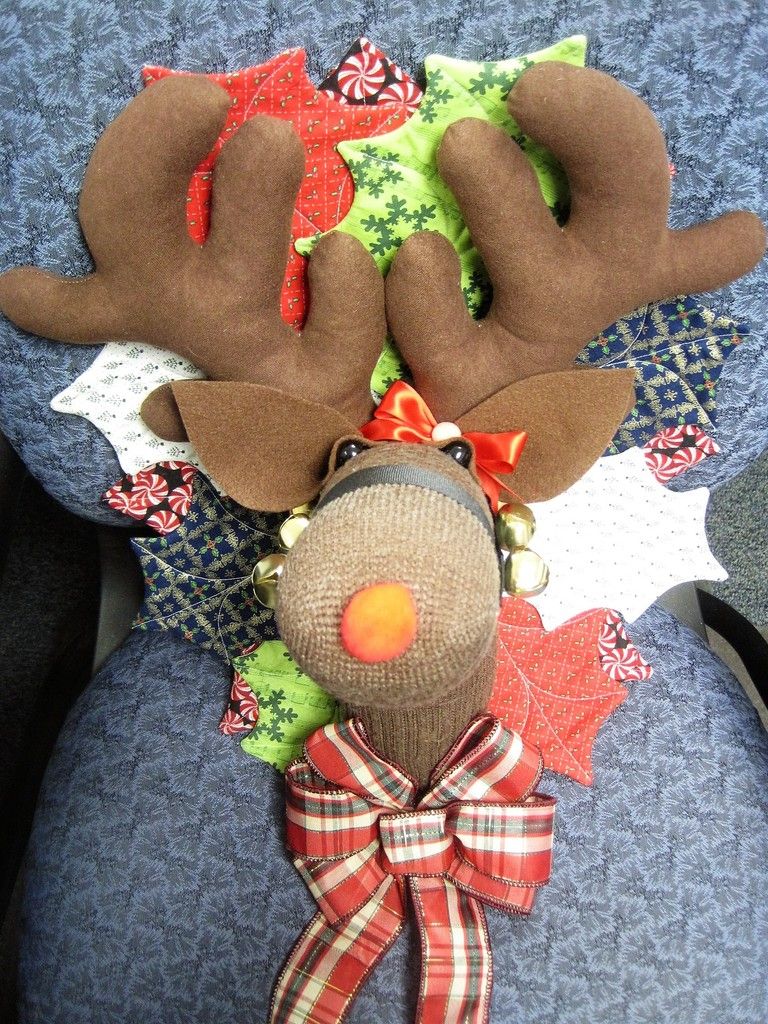 I have made four of these guys so far. I found the pattern at a thrift store in Montana and I carried it around with me for for over a decade before I finally made it. I started out with one for me and loved it so much I made one to share with my work office, then a friend in the office wanted one and offered to pay for one so I made her one for Christmas last year as a gift instead. Another office friend loved hers so much she wanted one too! And so it goes..... I know of at least one more I will make this year alone.
The pattern is amazingly fun and the instructions are easy to follow. I was able to master sewing a curve after all the sewing of the leaves. You can find copies of this exact pattern for sale on Etsy or maybe eBay. The company that manufactured the original pattern in the 1980's has a website, and though I did not see that specific pattern for sale they had many really cute animal themed craft patterns! I would recommend any Cotton Ginny pattern, the end result is fantastic!
I will be putting up more Christmas gifts as I finish them, I have a great Dr. Who cross stitch that I am almost done with and I am insanely proud of it! I also have some quick dinner recipes to share to keep you warm and well fed during these busy weeks.
May your days be Merry and Bright!