Let us take a quick moment to check the weather outside, yep still cold and snowy, we now return you to your regularly scheduled blog entry....
February, while we do get a nice break in the middle with the warmth of Valentine's Day, is a very chilly month. It's a good time to turn to hot stick to your ribs food and crafting that warms the soul. Our craft was a simple one for this issue of the Craft Club: pet beds.
Hugs for Homeless Animals
is a great little web page that provides all types of information about helping homeless animals. They have a Lost and Found Pet section, help with Anti-Cruelty campaigning, provide direction to different types of animal services, and post pets needing their forever homes. As Anita and I have seven adopted animals between the two of us this is a cause that fits into our daily lives. So when February Craft Club came around this was a great way to warm our inner being with some charitable creativity.
H4HA has a whole section dedicated to helping comfort those animals waiting in shelters, it's called the
Snuggles Project
. A Snuggle is a handmade bed that is given to a homeless pet by a caring soul that wants to make their time at the shelter easier. The Snuggle can be sewed, as we did, crocheted, or knit. This bit of comfort stays with the animal, even traveling with them when they are adopted into their forever home. Not all of us are able to physically help out at shelters, but still want to do more than donate money or supplies, and this is a great way to do it.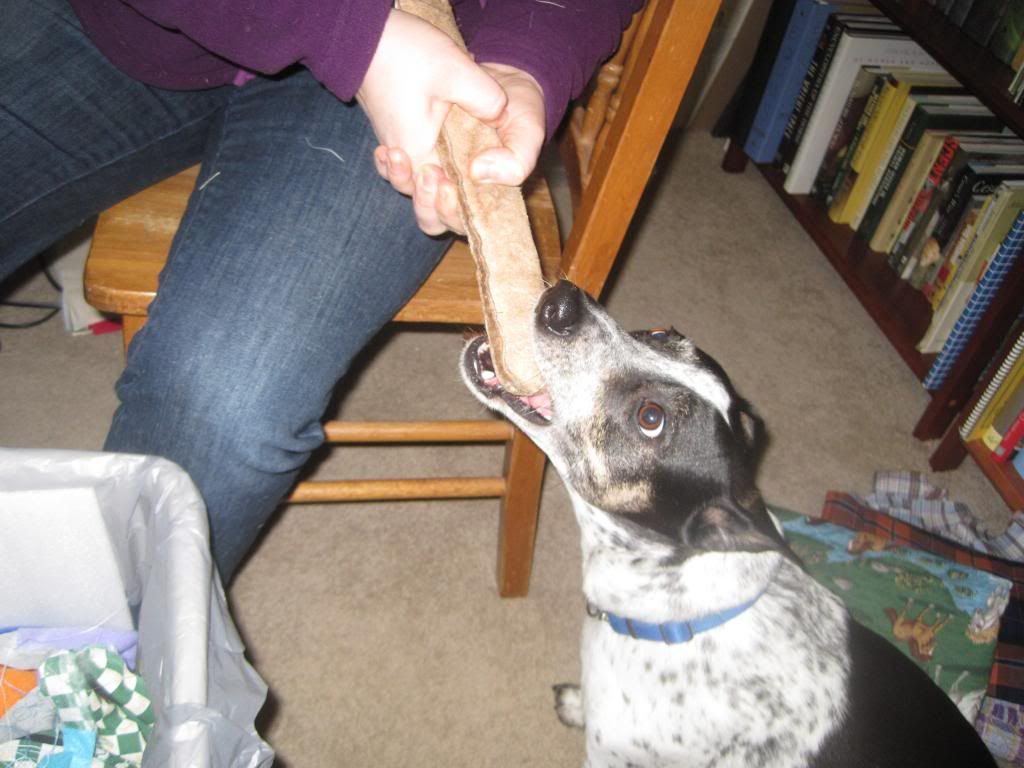 The website has shelters in over 36 countries and all 50 states, and there are even links to locations where you can donate the Snuggle to help wildlife too. A snuggle can be made in three different sizes to help fit a standardized cage depending on the animal in need. Cat beds have a finished size of 14 x 14, 24 x 24 is for large cats and small dogs, while 36 x 36 is for medium to large dogs. The Snuggles Project web page has all the information you need on how to construct the Snuggles, a ton of great patterns for inspiration, and the forms needed to donate as the web page moderators keep track of all the Snuggles donated. There are links to shelters that participate in the program, and if your shelter isn't on the participant list they help you get them included! You can form groups to make beds or work with a organization such as scouts or church groups to have Snuggle-create-a-thons. This project is great to help boys and girls learn how to knit, crochet, or sew. They can complete a project in short time and feel great about helping a needy animal in the process.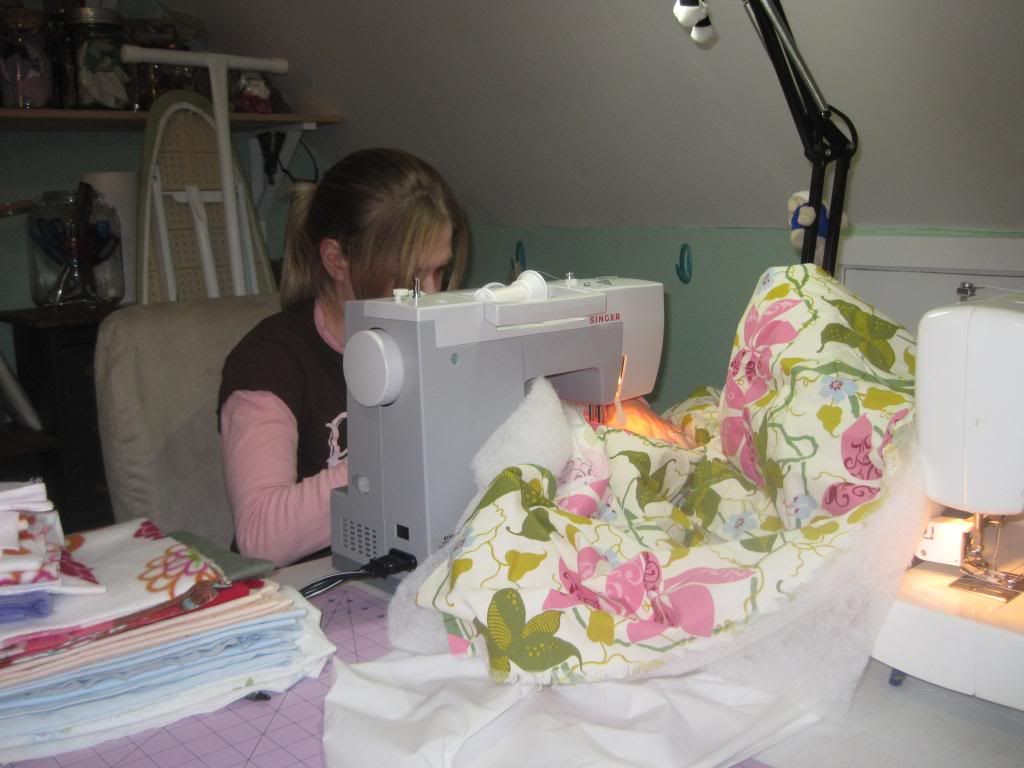 The four of us worked on sewn Snuggles and very quickly got into a grove. Anita and Laura worked on pre-cut ones and churned out a huge stack of 14 x 14 Snuggles! I cut out and assembled bigger Snuggles and then passed them to Sarah who did all the sewing. We got three 14 x 14, one 24 x 24, and one 36 x 36 snuggle complete. As a group we got over 27 snuggles made! All the 14 x 14 ones we made that evening will be donated to the
Animal Rescue Foundation
. The three larger beds went home with me as I have other large beds to make and when they are completed the whole lot will be donated to the
DeKalb County Animal Shelter
.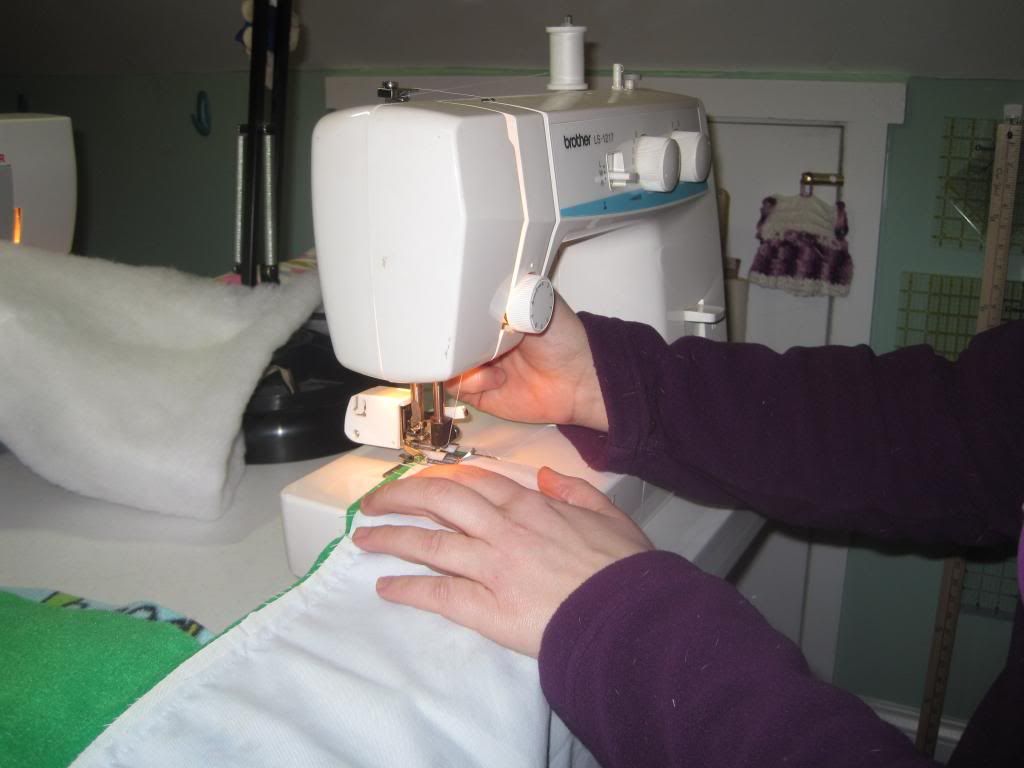 Since our craft was a simple one we decided that we each had to try a new recipe and the theme was Asian. We had some awesome pot stickers, delish mung bean salad, fantastic veggie noodles with peanut sauce, and yummy red bean rice cake. My tummy could for some of that right now, it was such a good meal! It's has been a long time since we have zoomed through the craft to the point of crazed laughter over four running sewing machines and it was marvelous. I can't wait to see what rolls out next month, see you then!
Keeping it thoughtful,
Kelly, the origami ninja