So I've been a little absent from the blog lately and this is why.
Yes I finally got a new sewing machine and I couldn't be happier. I never expected that when we went to look at options that my husband would suggest I get this bad boy. It is a Husqvarna Viking Topaz. It doubles as a embroidery machine! I picked it up on tuesday which also happened to be the day winter storm rocky came through illinois. What a great day to get snowed in right?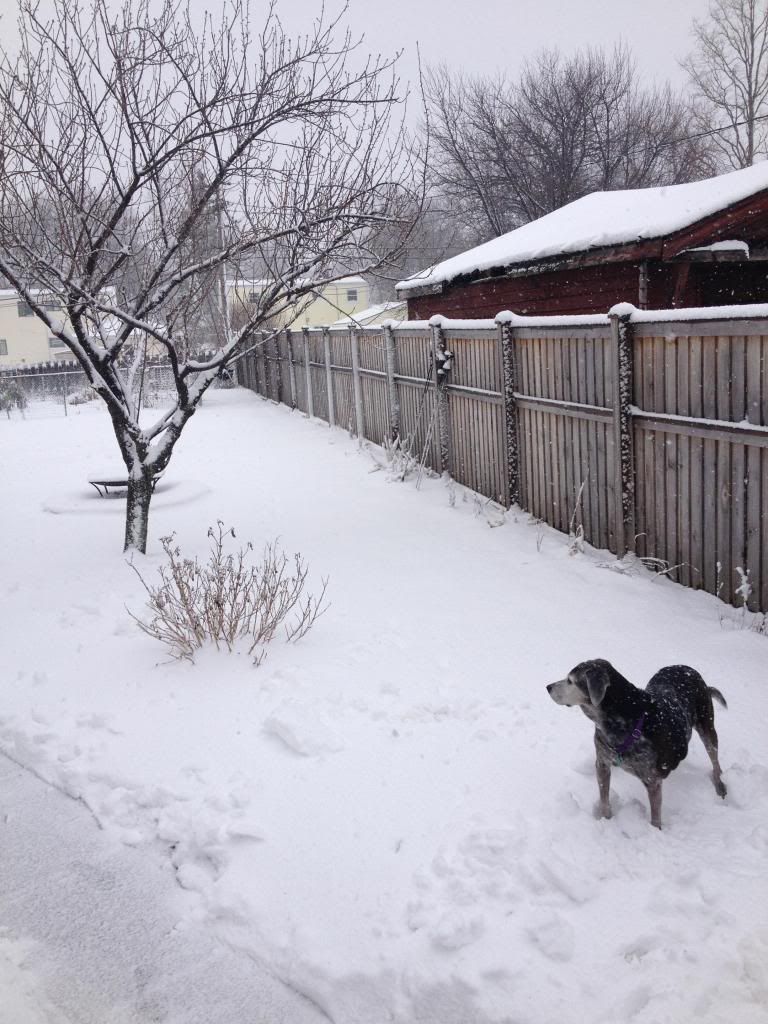 As soon as I got home I read the entire manual right away. I have to admit I was a little nervous using it for the first time. Put it this way....my old machine was a beat up old Ford escort and this guy is a shiny new Cadillac. It has more buttons than I know what to do with. After a little bit of time I was rockin and rollin. I needed a first project to use as an experiment getting to know how to use it so I made a few crate pads to donate to my local shelter. Check out the free motion bone I made to quilt them together! (This was my first time free motion quilting by the way.)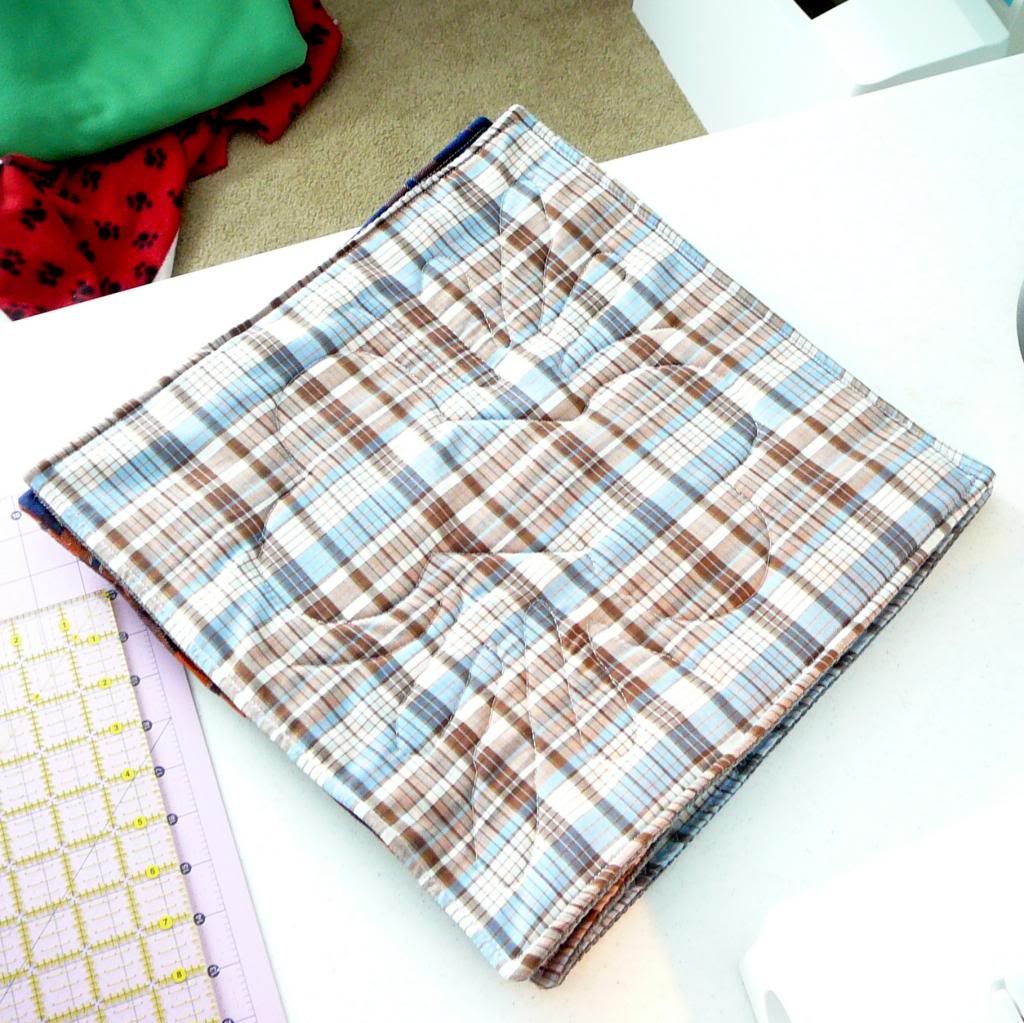 Next on the exploratory process was to try out the embroidery feature.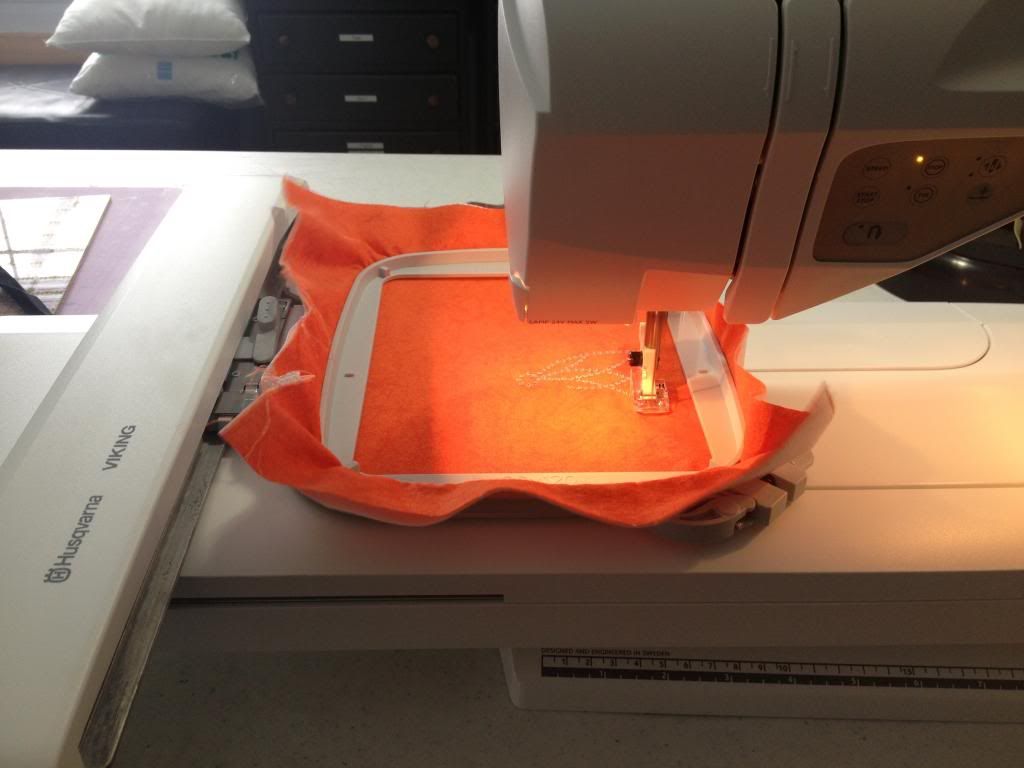 I snapped on the embroidery arm and in another half hour I had made this guy. Now I have no idea what I'm going to do with it, but I have it all the same.
I've been sewing every day and can't wait to learn more about my machine's features. The store I bought it from is giving me a free intro one-on-one class on friday so I've been writing down my questions to ask. Anyone else have advice on breaking in a new machine? Have you dipped your toes into the machine embroidery pool?
Sew on!
Anita