Let me start off with a heartfelt thank you to my fantastic co-blogger Anita. She made me one of the most wonderful nerdy gifts I have ever gotten. I like the anime, ok, I love the anime! Anita gets me so well that she handmade me this cross stitch art for Christmas out of my favorite Japanese cartoon!
I was blown away. I can cross stitch just fine, but the amount of time that must have taken her to complete this boggles the mind. It took me years to do a Footprints cross stitch.for my dad and she managed to finish this in a few weeks. She got the pattern off of Etsy and chugged on through each and every of these cute little ninjas. My partner here at Rhinestone is so amazing and I want the entire internets to know it!
Thank you so much Anita, it is one of my treasures on the wall of ninja!
While I was visiting my mom during Christmas I fell in love with a new craft medium....para cord. I made my self one of those para cord bracelets last year after I couldn't find one that I liked. I know I'm a girl but I don't want to wear eighties teal and pink no matter what some folks say. I went with camo and have been very happy with it. I have a long commute and I wanted to spice up my jeep for the long haul. During the Spring and Fall the sun is right in my eyes and the sun visor just doesn't cut it. So I decided to create a set of "oh shit" handles for the Wrangler. The handles would give my hand a perfect place to rest during the commute and block the sun from my eyes at the same time.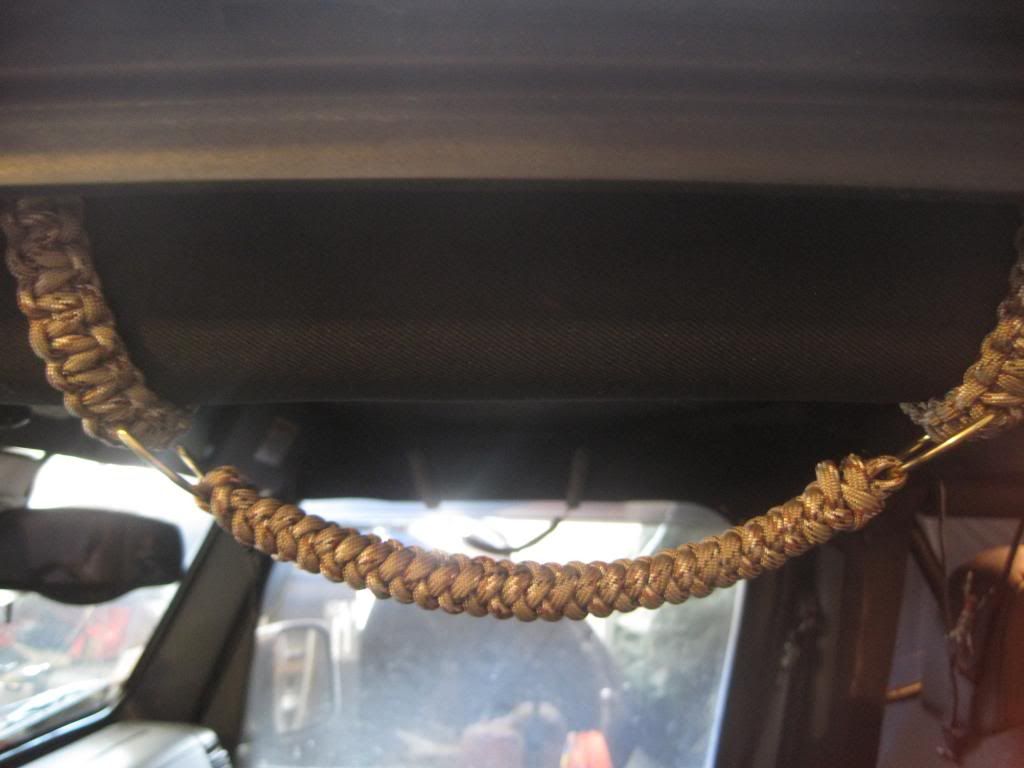 I made a couple of bracelets to fit the inside roll bars and used "d" rings to hold them together with the grip in the middle. They didn't take long at all to make and I was kind of sad when they were over and completed.
I like working with the para cord so much I decide to make a matching set for the Jeep in other places other than the roof, lets talk doors and glove compartment.
I had purchased the glove compartment swing and door swing in a flame pattern to dress up the vehichle when I got it.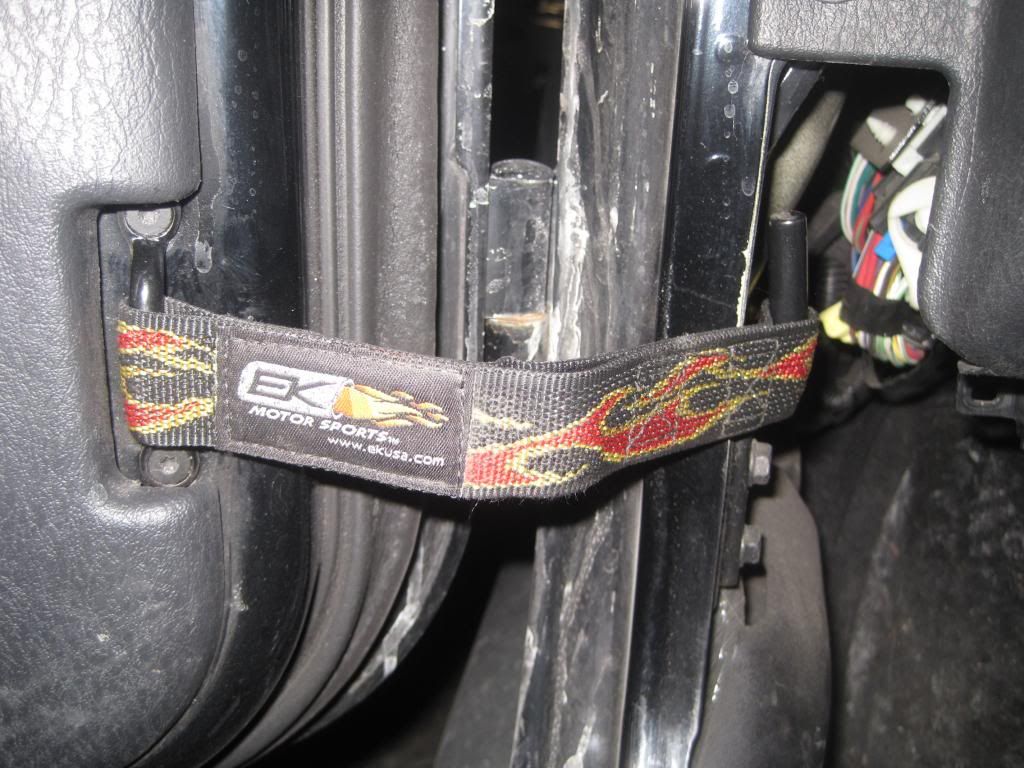 I am going to make these out of the same camo I made the handles out of. I love my car and I like using my creativity to update her. She is an '06 with almost 200,000 miles on her and she is going strong! I can't wait for this painful winter to be over so I can clean her up and trick her out Rhinestone style!
Keeping it so very cold,
Kelly