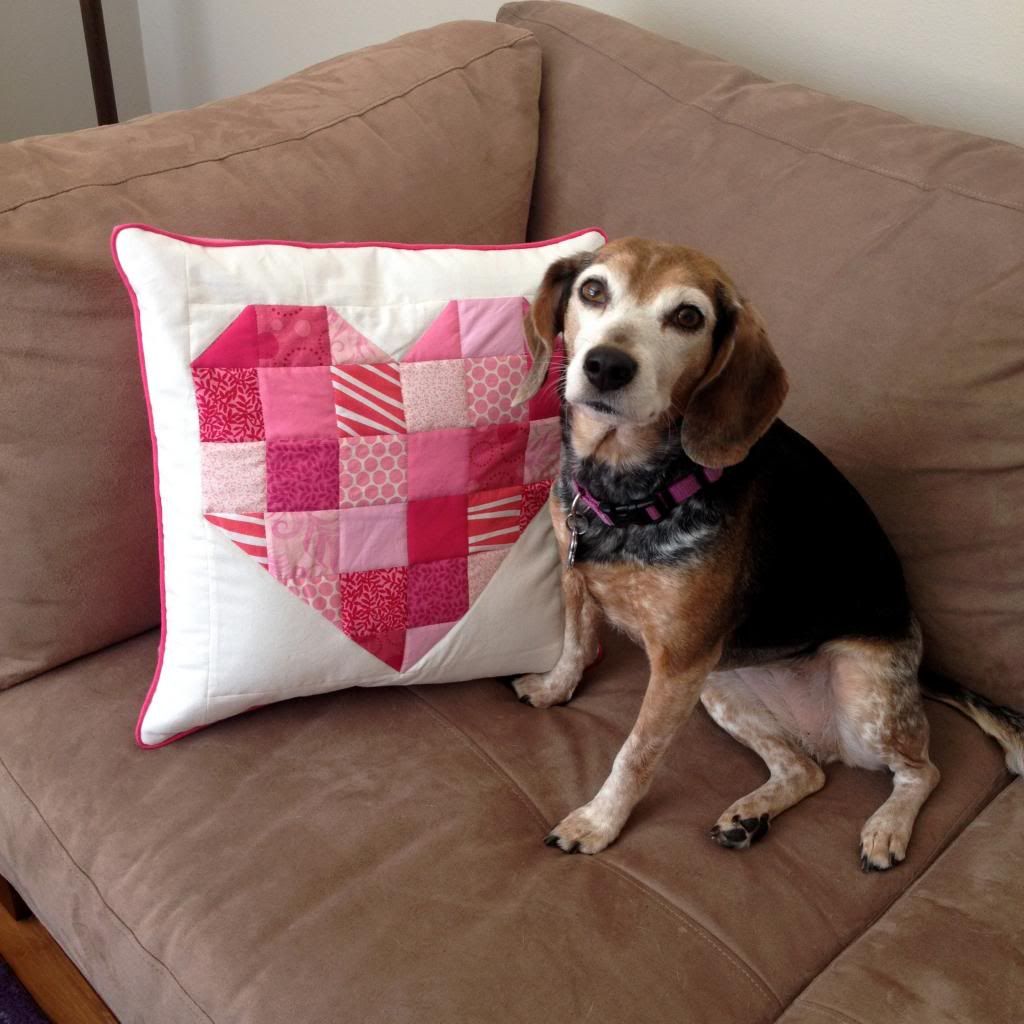 One of my top models.
So I've had this naked pillow form sitting around the craft room waiting to find a purpose for over a year now. I bought it at an estate sale, and it was brand new. So with Valentine's Day approaching I was inspired. I've also got tons of fabric scraps to start whittling down so what better way than a patchwork design.
I drew out some ideas and decided my original idea of doing a postage stamp style heart was just gonna be too involved. (In other words, take too long.) You can see the one I thought about doing had more than twice the number of patches I ended up making. So I reduced the number of squares I would need and started cutting.
I ended up using 10 different fabrics with each having two squares and one triangle on the pillow. After cutting everything I went ahead and laid it out so I could have a plan of attack. Plus I didn't want to wing it and have two of the same pattern patches right next to each other.
Here's what it looked like after sewing all the pieces together with a couple background fabric triangles to fill in the leftover space.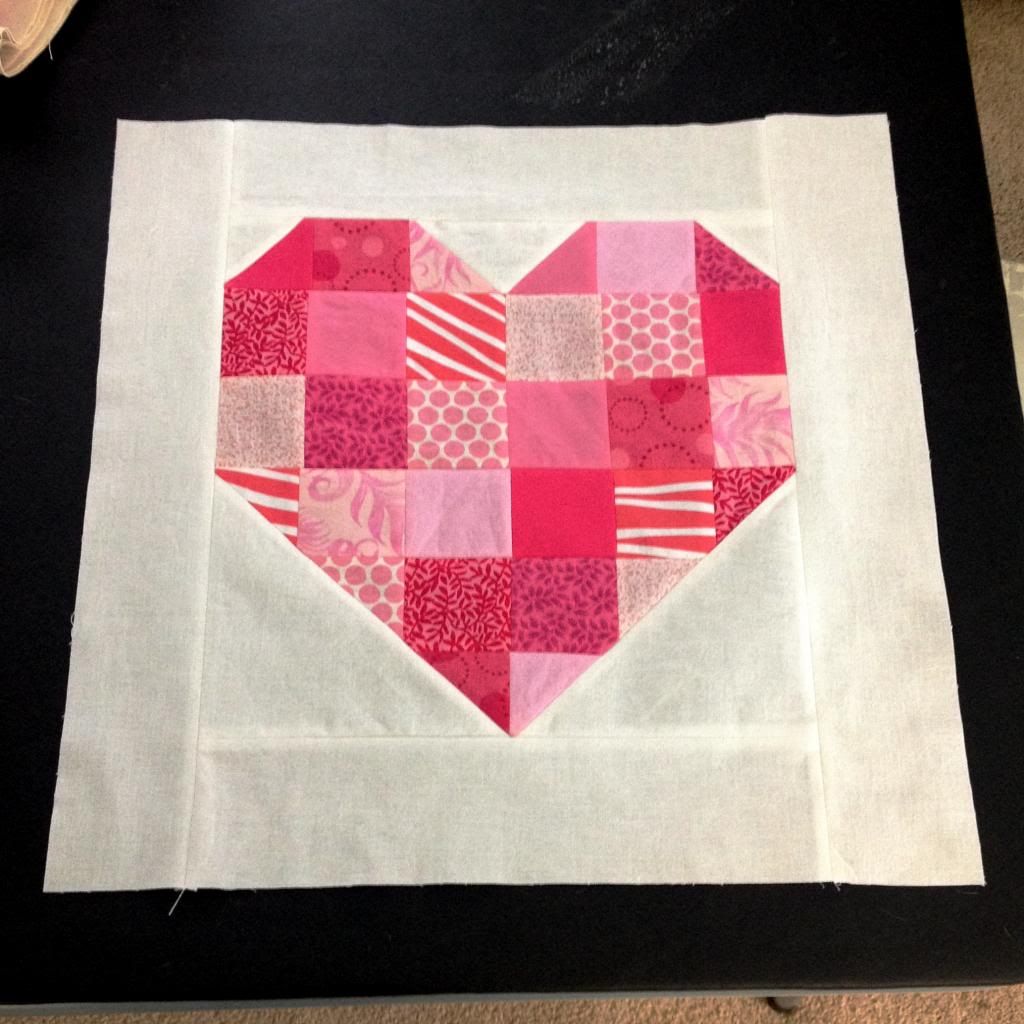 I'm a little embarrassed to say my patchwork skills need a little dusting off. I forgot to leave seam allowances on the outside of the heart so some of the seams don't really line up. But this pillow wasn't something I was going to be selling to a customer. It's something for my couch, big deal. After the front was done I didn't feel like it was substantial enough, especially in comparrison to the pink flannel I was going to use for the back side. Of course since it is a patchwork front that ment I needed to get out the quilting supplies. After throwing it on some low loft batting and an extra piece of the background fabric I stitched in the ditch around the heart and each of the pink squares with the same white thread I was using to piece it all together.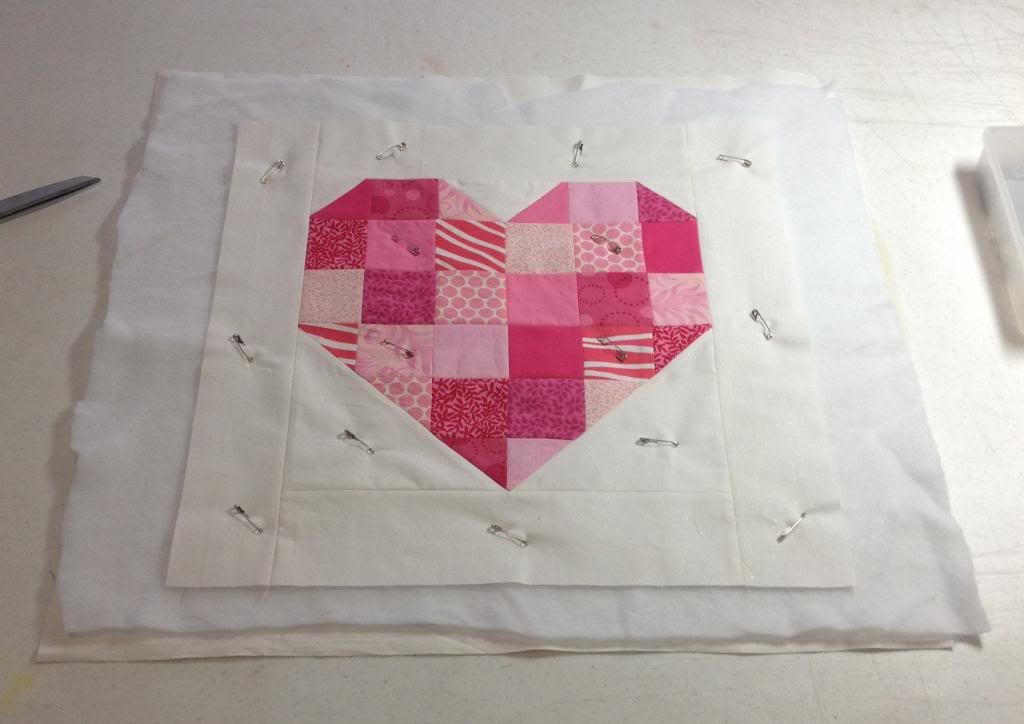 Now all that was left was to trim it to size and add the back. To make it dog friendly, = machine washable, I opted for an envelope closure on the back with a couple snaps to keep it secure. To make it a little more special I also added some hot pink piping. Something about piping always makes things look more professional, = expensive, to me.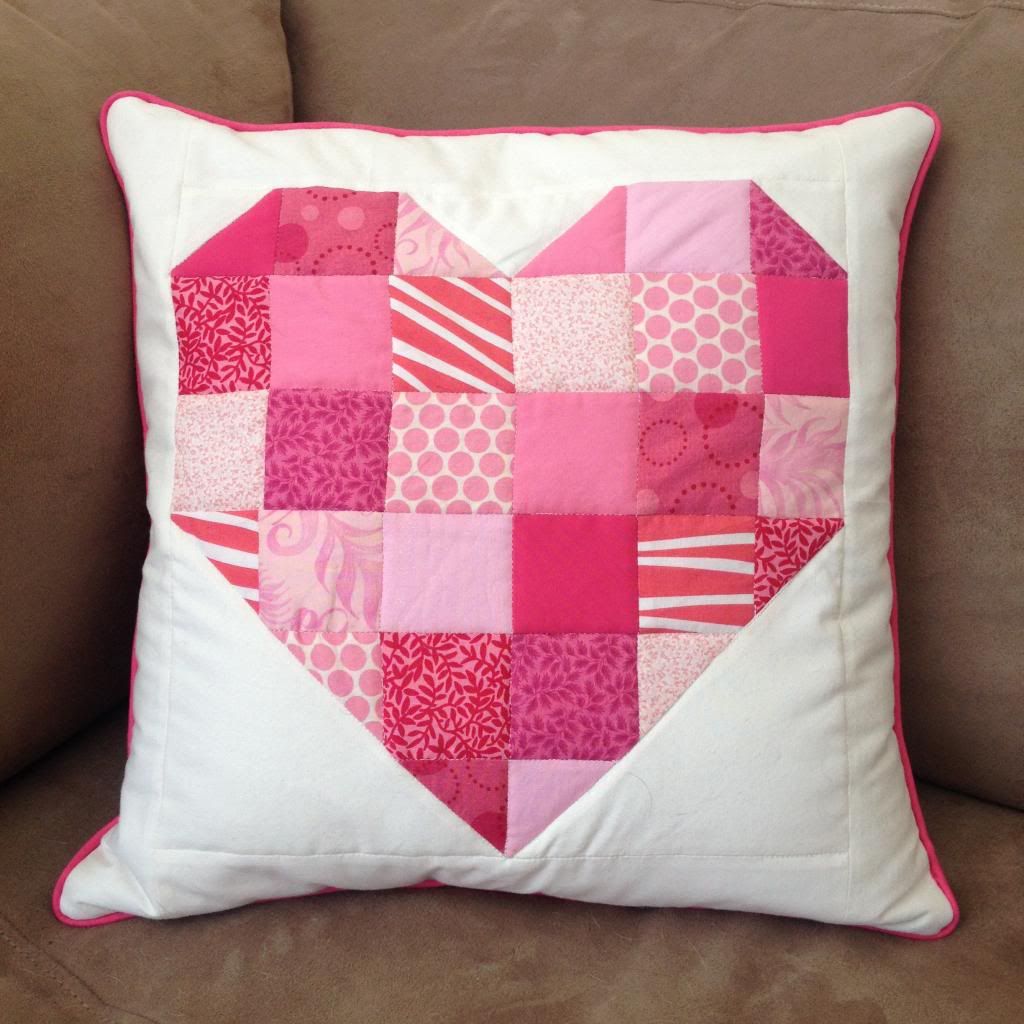 What do you think? I'm totally more of a pink than red heart gal so this color fits right into the pallet in our living room, next to the purple rug and teal pillows. How about you? Got any special Valentine's Day crafting on your to do list?
Sew on!
Anita