As you know I bake my husband treats for him to take to work in his lunches instead of buying him stuff. If we do buy stuff he always picks the big sugar items, he loves the junk food. At least if I make him cookies I know whats in them and can feel good about that. He asked for dolled up Peanut Butter cookies so I dressed them up with white chocolate chips. He thought the addition was a real winner!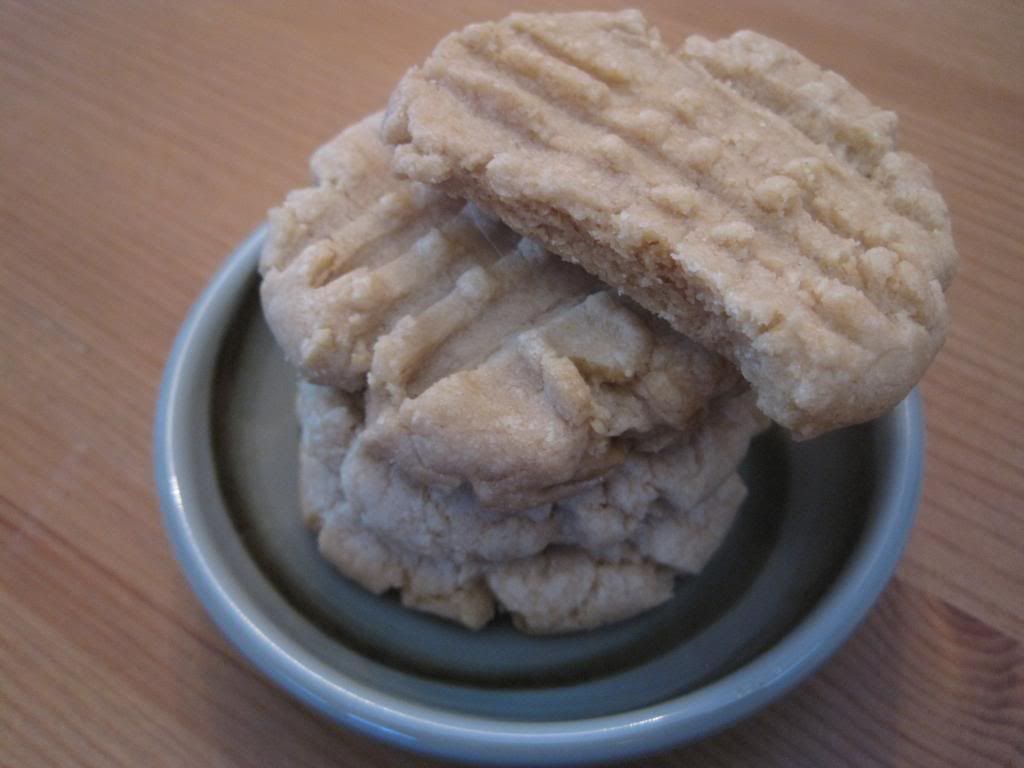 1 stick soft butter
1/2 cup sugar
1/2 cup packed brown sugar
1 egg, or egg substitute equivalent
1 tsp vanilla
1/ cup peanut butter, chunky or creamy
1&1/2 cups flour
1 tsp baking soda
dash salt
1/2 to 1 cup white chocolate chips
Preheat oven to 375. Lightly grease two cookie sheets, or silpat those bad boys up. Cream the butter and the two sugars, add in the egg and vanilla and mix again. Add in the peanut butter and mix lightly. Toss in the flour, soda, and salt and mix until almost together. Dump in the amount of white chips that makes you happy and then mix until all combined. Roll into 1 inch balls and place on the cookie sheet. Use a fork to flatten the cookies into the perpendicular look on the sheet. Bake 8-10 minutes for soft and chewy or 12-14 for crisp and brown.
Keep warm and bake on my friends!