This post is a long time coming but I promise it will be worth the wait. Every January the Craft Club chooses a charity and bases that month's craft around the needs of that charity. We have made quilts and blankets for kids in hospitals, crocheted red and blue scarves to show support for Special Olympics athletes competing in Illinois, and made quilted pet beds for animals in shelters. It's a great way to give back to a world that has given us so much.
This year we chose to make pillowcase dresses for
Dress a Girl Around the World
. This amazing organization is part of Hope 4 Women International. The objective is to create a simple and easy to care for garment for a little girl in need. These dresses will travel all over the world to countries in Africa, Asia, Central and South America, Europe, the Middle East, and even to young ladies right here in the United States. "We dream of a world where every girl has at least one new dress" is the mantra this charity is based on and it reverberates in the heart of each person who sews a gown for these little ones.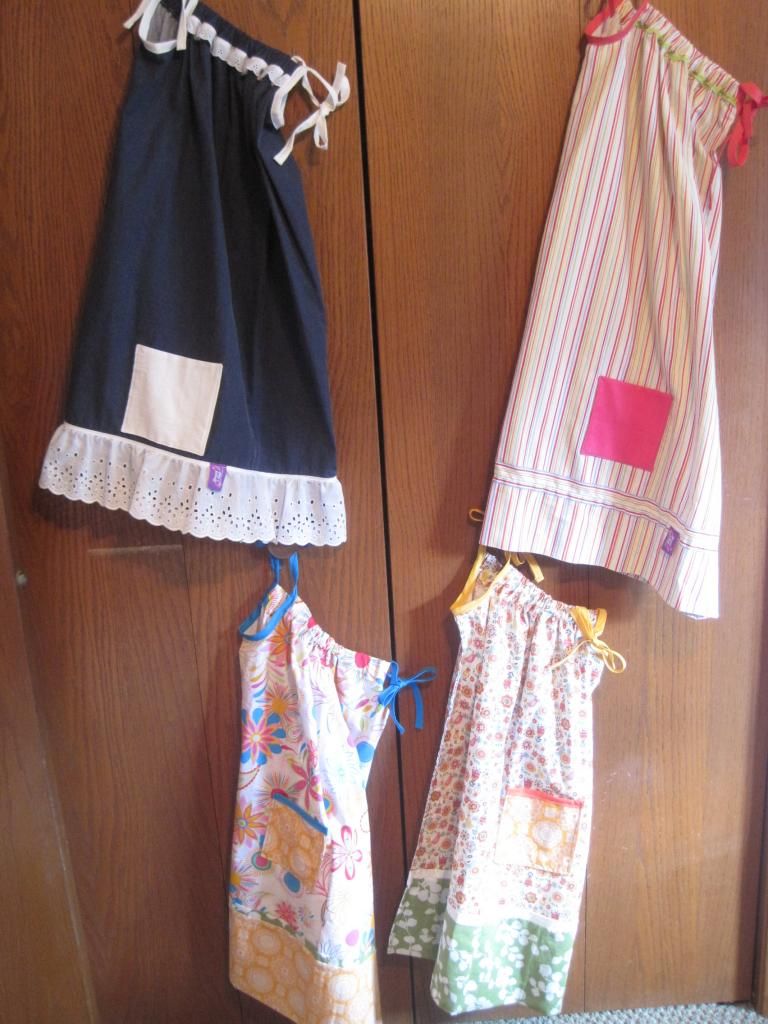 Every girl deserves the dignity of owning one nice dress. A garment that fits correctly, gives them a sense of pride, keeps them covered with a renewed feeling of safety. Some of these young ladies live in societies where woman are not respected as they should be and these dresses show them that each of them is loved and cherished. Pastors in villages where these dresses have been donated report that these garments give the girls a protected and cared for appearance which may discourage a would-be predator. Additionally, a Dress a Girl Around the World tag is sewn in a visible location on each dress so that others know that this girl is under the care of an organization, hopefully adding another level of safety for her. It's amazing that one dress can add so much beyond what we think of in a garment.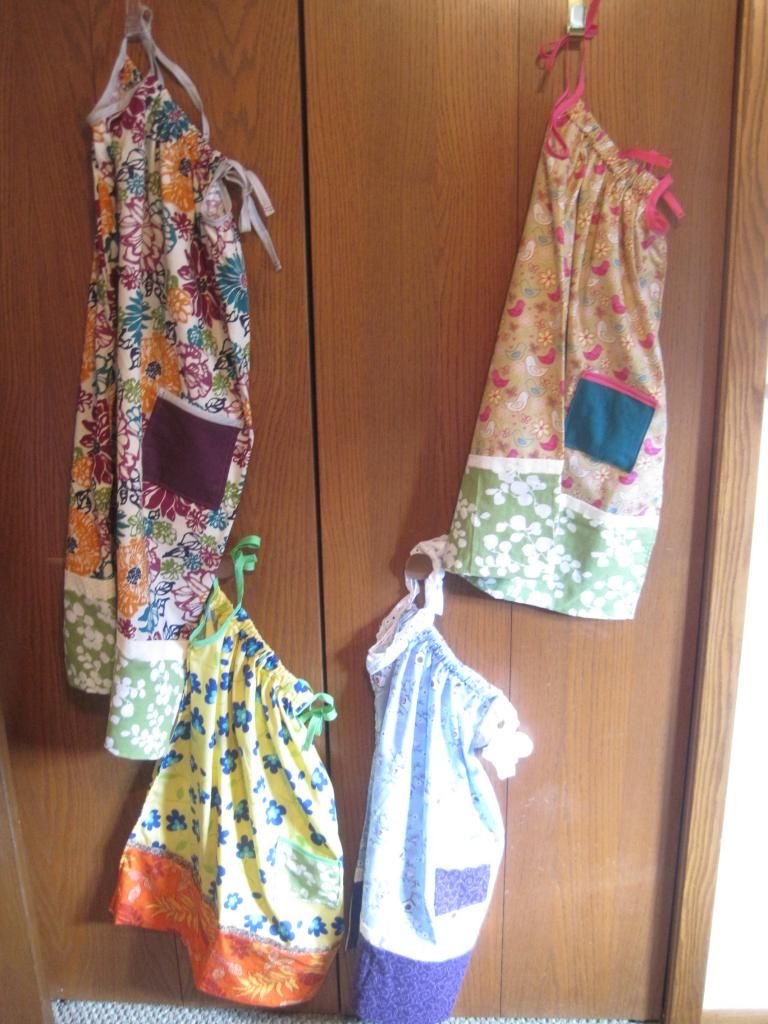 These dresses are made from new pillowcases and can be made in less than an hour by even the most novice sewer. The website provides you with links and PDFs to walk you through sizing your dress, cutting armholes, sewing the shoulder ties, and even ideas on how to embellish the dress to make it unique. You can purchase a new pillowcase or make your own using the super simple
Sausage Pillowcase
technique. Cotton is the fabric of choice for these dresses for many reasons: it's strong and durable, soft on the skin, easy to both sew and wash, breathable, and offers coverage for the girls, no see-though fabrics here!
With only a few simple steps the pillowcase is transformed into a cute yet functional dress for a girl to be proud of. We chose bright colors and patterns of cottons to really brighten their days and help them enjoy life as a child. These are children after all and they deserve a touch of wonder in their world. We added pockets, ruffles, and buttons, embellished with rick-rack and embroidery, even made our own bias tape for some of the shoulder ties to keep the dresses up-beat and happy. Along with the colorful fabrics we employed bright threads and stitch patterns, using all of our faculties to show these sometimes forgotten girls that we are thinking of them and are working to improve their lives, even the smallest amount, when they cannot.
I am so proud of these Craft Clubbers I worked with on this craft. We made 23 beautiful well-made dresses for this charity! Everyone worked hard as a team: some cut armholes and measured pillowcases for sizing, others sewed in elastic and worked on the shoulder ties, and still others sewed pockets and tags on the dresses finishing them off and getting them ready to be donated. A few of us were so inspired we made a few extra on our own to add to the growing pile. Twenty-three dresses were donated yesterday to our Illinois Ambassador to be provided to little girls of all ages. Pinks, blues, yellows, purples, and greens of every shade, beautiful hues that I hope bring smiles to the faces of these deserving girls. I wish I could travel with these amazing Ambassadors to these countries to hand deliver a dress to each of these young ladies. To make even a greater impact, so show them personally that we care about them, that we want them to have the best future there is. Perhaps someday I will be able to go, to give and receive hugs, but until I do I will sew pillowcase dresses with love sewn in with every stitch I take.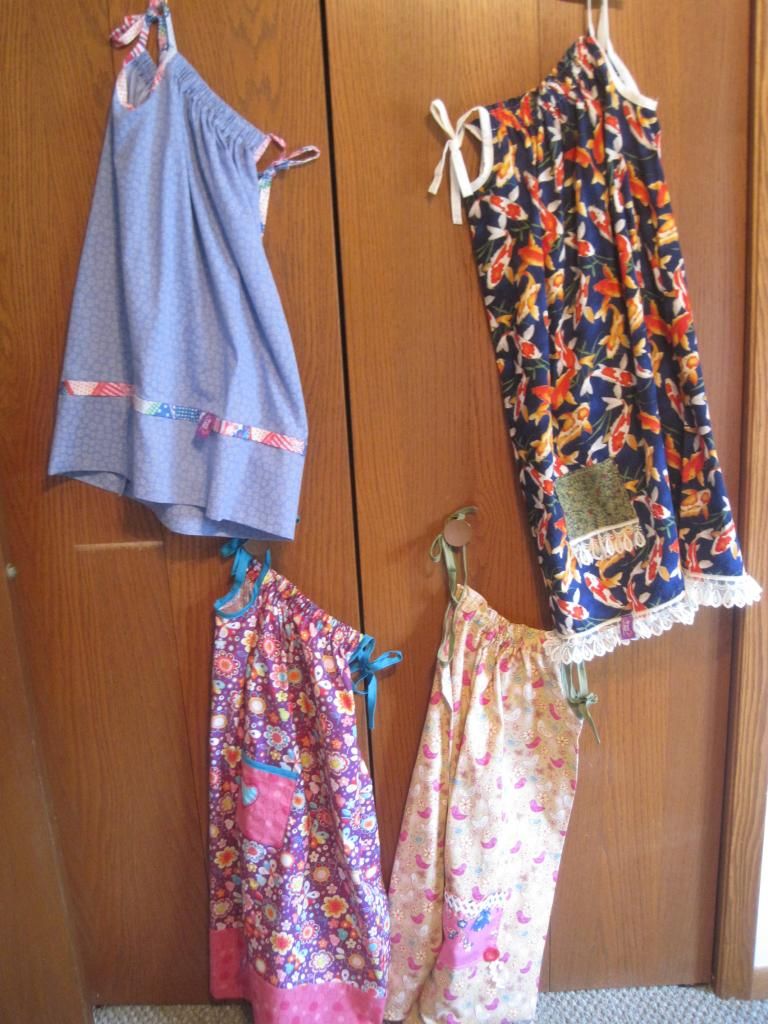 If you have a great idea for a charity we can help through crafts please let us know about it in the comments. Be happy and healthy out there, always do your best!
Kelly