Here's an easy home dec project to add some spooky flavor to an empty wall space. *If you don't a have a cutter like the silhouette or circuit just pick up some fun stickers at the local craft store.*
Supplies
Small broom(I got mine in the dollar bin at target but you could easily make one with some sticks from the backyard.)
Shadowbox - one that will fit the broom
Sticky vinyl - This comes in a roll at the craft store.
Cardstock paper in various colors
Glue gun
1. First you will apply your letters. I took out my underused Silhouette Cameo and cut "In case of Witchery break glass" from grey vinyl. This was my first time using the sticky stuff and I have to say I love it. Apply your letters to the top edge of the glass on your frame.
2. Now you will need to take the back off and insert your broom. I had to trim mine down a little but my kitchen scissors did the job just fine.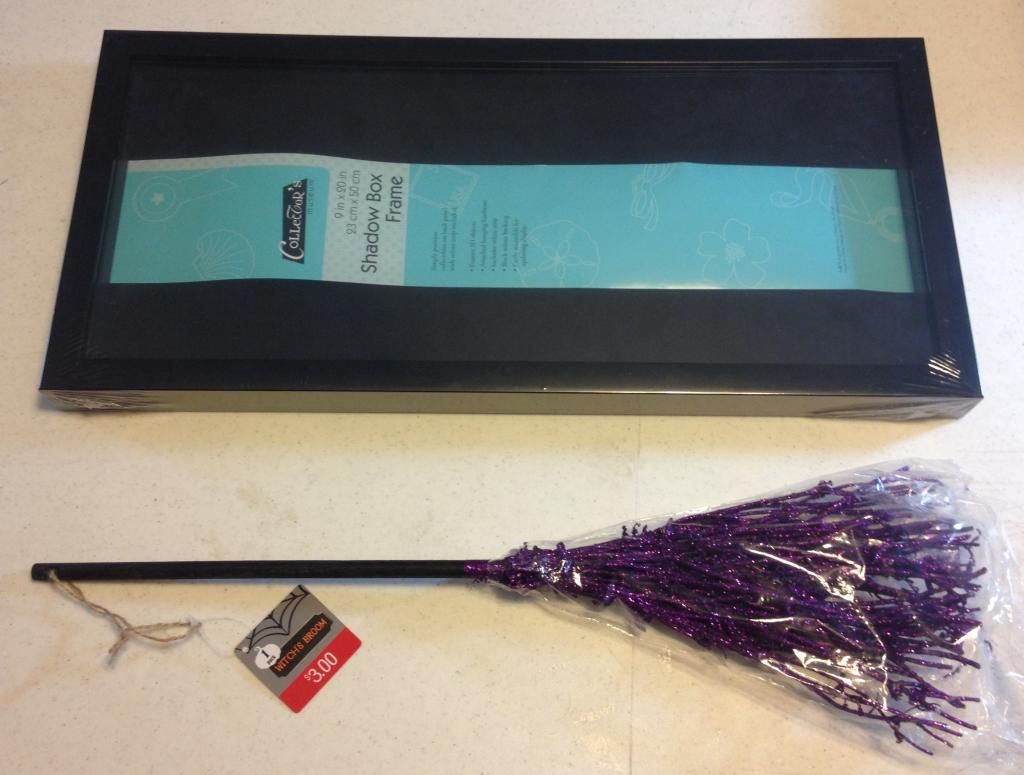 You can see the original broom was a hair too big for the frame.
Hot glue it into place, making sure to leave a little room in the bottom corner for your potion bottles. I glued at the top of the handle and at the base of the broom to make sure it was really stuck on.
3. Now you will need to make your potion bottles. I used my Silhouette again for this step but you could just draw these out and cut them by hand. Decorate them with glitter, embossing powder, stickers or markers. I chose to use the glue gun to stick them onto the velvet backing that is in the shadowbox to make sure they would adhere for years to come.
DONE! This is a super simple project you can complete in a weeknight. Like I said above, if you don't have an electric cutter just pick up some letter stickers from Joann and get creative making your own potion bottles. Gidget is our resident spell caster so her stamp of approval was very appreciated.
Cast on!
Anita