So I managed to do some crafting for Christmas before my whole life was tossed upside down by the arrival of my son in January. My favorite items were for a couple craft clubbers equally addicted to My Little Pony as I am. Its an inside thing that we each have our own pony personalities, I'm AppleJack. Kelly adopted PinkyPie and Laura has Fluttershy so when trying to think of presents I decided to personalize them a couple MLP bags. But not just any bags. They are replicas of their pony's saddlebag, complete with embroidered cutie marks. I won't lie.... I'm hoping Kelly will use hers with her Pinky Pie cosplay outfit. Wink wink, Kelly.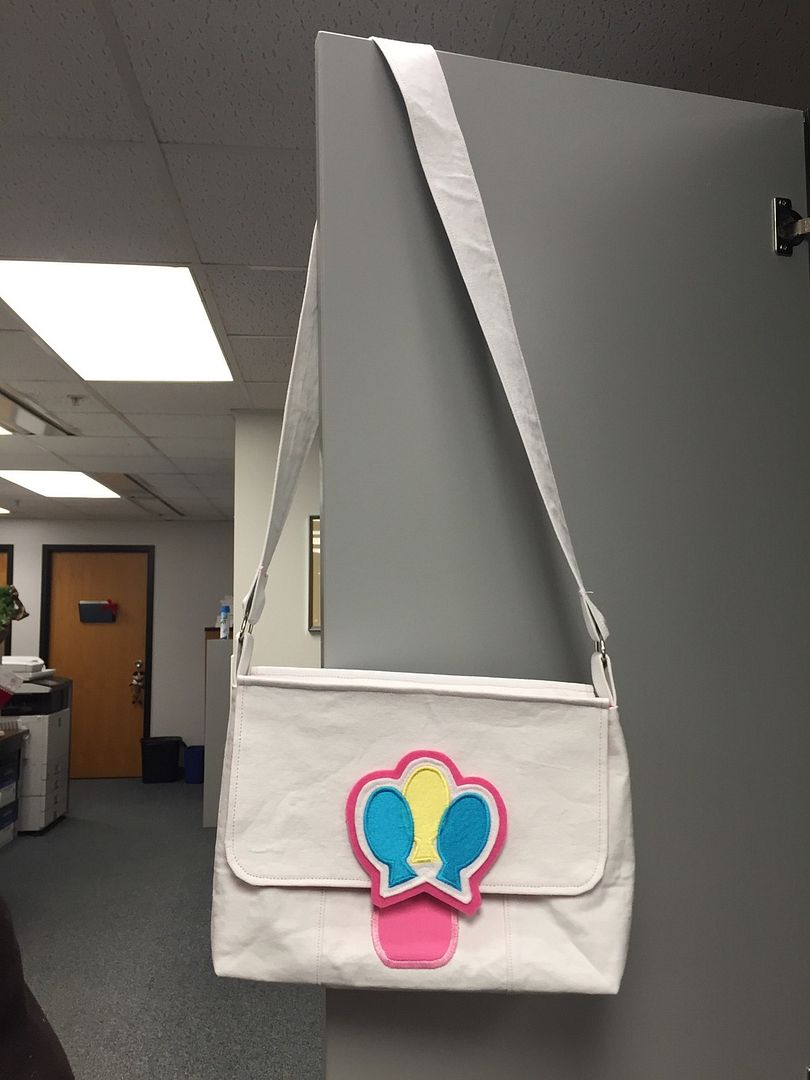 I purchased the files off a vendor on Etsy but I did the embroidering and manipulating of the files to get them just right.
Side note, I love my mac but apparently no one in the embroidery software development field feels the same. The only software my dealer sold was TruEmbroidery. Mac applications have a reputation for being intuitive and easy to use. This program is the exception to that in my experience. It is the first time I've had to read the manual that came with software. Oh and did I mention there are like 5 manuals! Yea I had to to a fair amount of reading to figure out what I needed to do and still have a ways to go.
Thankfully I had Gidget with me as tech support. OK thats enough ranting.
I'm pretty happy with how they came out. I made them from a heavier canvas so they should be fairly durable. They've got amply pockets inside for stashing fun bits and bobs too.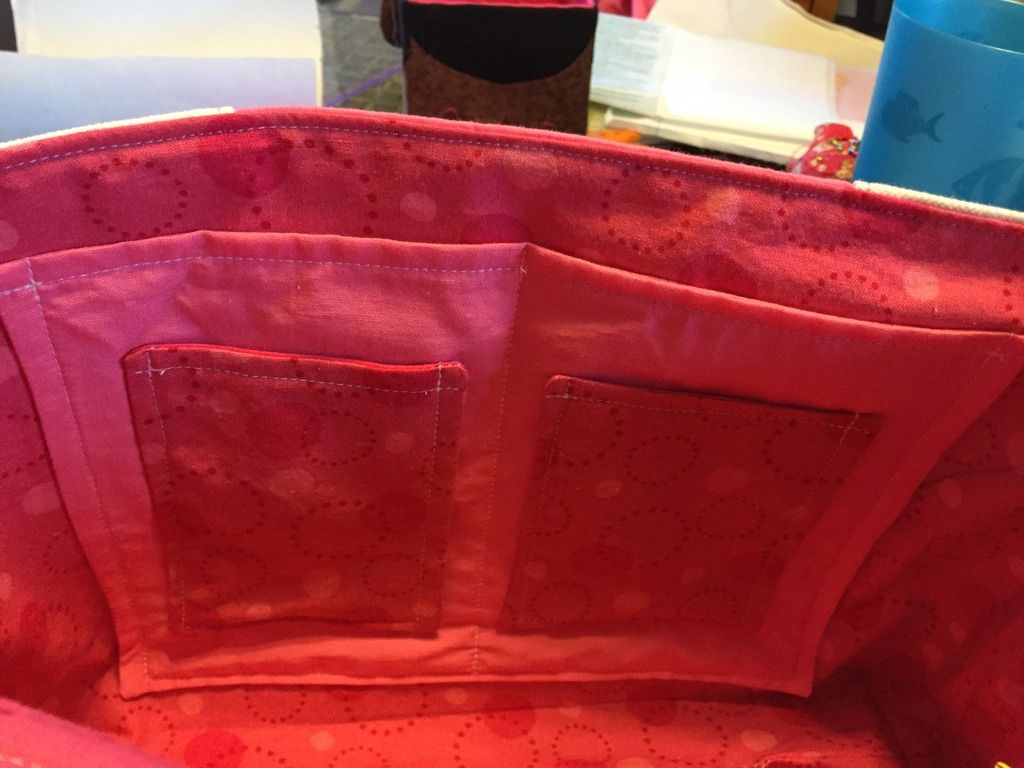 Now I just have to find the time to make one for myself. Add it to the ever growing list of to-dos.
Craft on!
Anita