Who doesn't love the idea of taking your pooch on a bike ride? NOONE! Yes I'm that kind of dog mom. I've rode my bike a ton before I got pregnant but going somewhere is boring by yourself. Since Dan and I had very different schedules going with him is almost impossible so it was up to Gidget to step in as my cycling buddy.
I did a bunch of snooping around the internet and on Pinterest to see how to safely take her on a ride. I wasn't going to spend tons of money on this either so the choices were limited. (There are custom dog trailers you can get for hundreds of dollars. Yep there are dog people crazier than me.) I finally decided on the standard milk crate because I knew I wanted to put her on the back of the bike. At 17 lbs she's just a bit too big for the front. The milk crate is great cuz it's pretty deep so she sits down inside it really well. This is the first one my mom gave me which was a little snug so I opted to go with a rectangular one to give her some extra room. I found mine at sears super cheap.
I made her a little license plate with reflective tape for extra safety.
Next I strapped it to the rack of the back of my bike using a ton of zip ties until I was comfortable that it wasn't going to come off or shift while riding. I also cut a piece of acrylic to fit the bottom so her little dog toes wouldn't get stuck in the grate of the milk crate. Then came the cushion.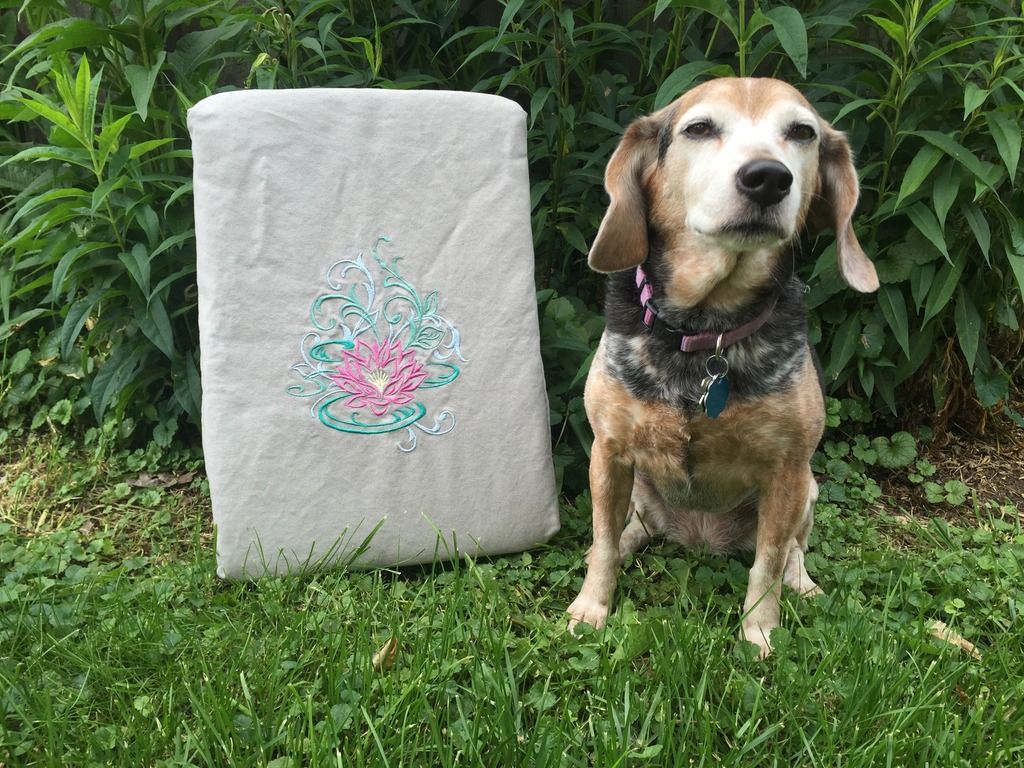 I had bought this embroidery pattern for my sewing machine a little while back and wanted to try it on something....anything. So I whipped up this cover for a cushion to soften the bumps on her little tush.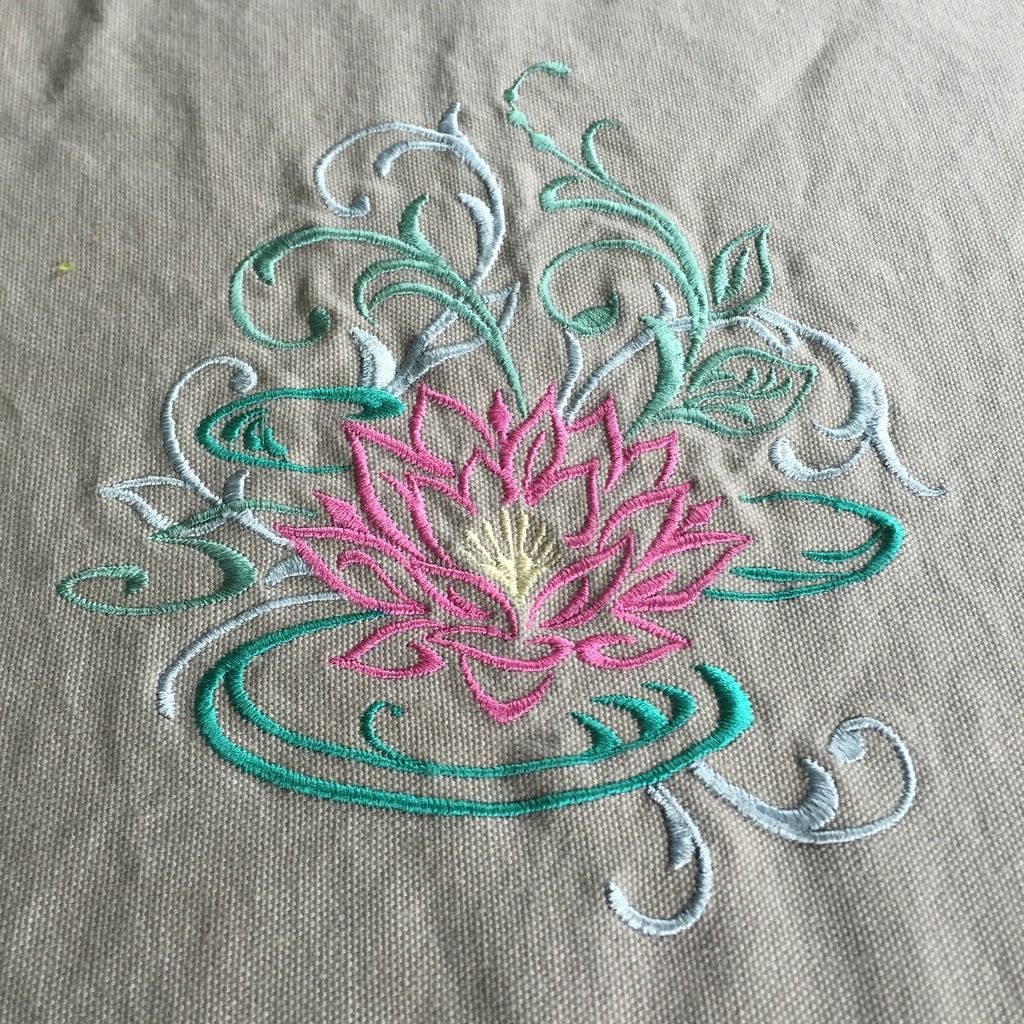 I got the cushion insert from Joann's and cut it to fit the crate. It's an outdoor cushion that is meant for boat seats so its OK to be outside or get wet and the cover is made from outdoor canvas. I put grippy fabric on the bottom so it wouldn't slide as we were riding and the cover has an envelope closure on the back so it can be washed too. It fits great!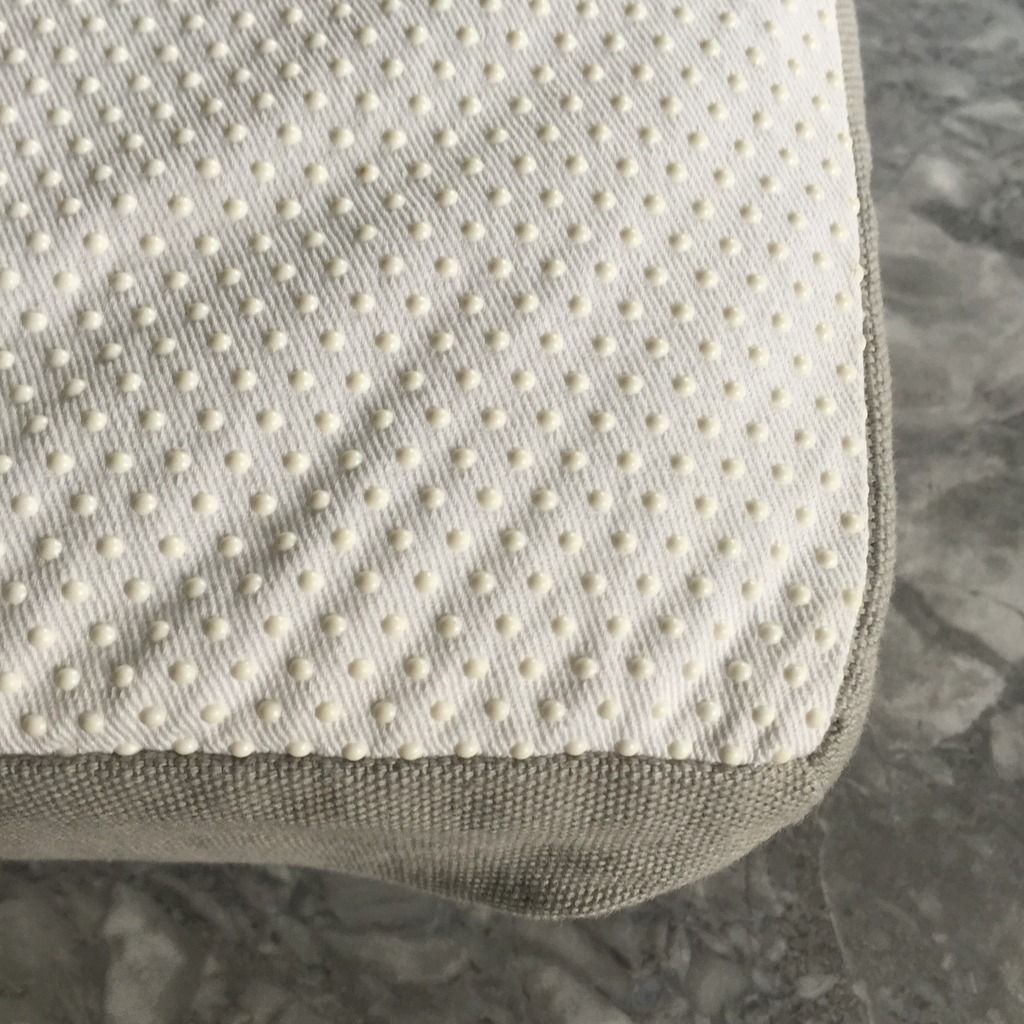 Last but not least I wanted to secure her in the basket somehow just in case she wanted to jump out or I hit a rogue bump. This was easier than I thought. I had originally planned to make a overly complex strap system with a heavy duty buckle but at the last minute I tried her 4 foot leash instead. I loop the leash over itself on one of the long sides of the crate and run it under a little harness I got her. Then I loop it over the other side of the crate and double back to where I started where I clamp the clasp back onto the leash. It sounds really complicated but its not.
There was no better way to test out our new outfit than to take a ride.
I would take her with me at least a couple times a week. We went to the bike store, coffee shop, ice cream, or to go get more bird seed for the feeders. She's a hit at the local gardening store. I can't wait for the weather to warm up so we can head out again.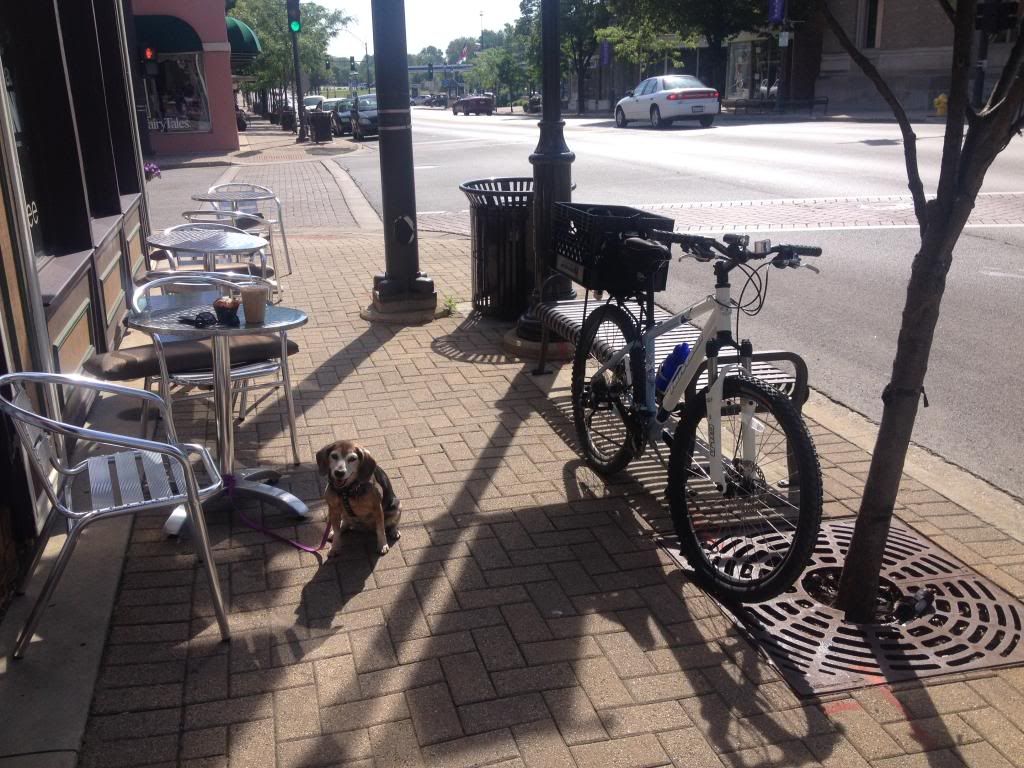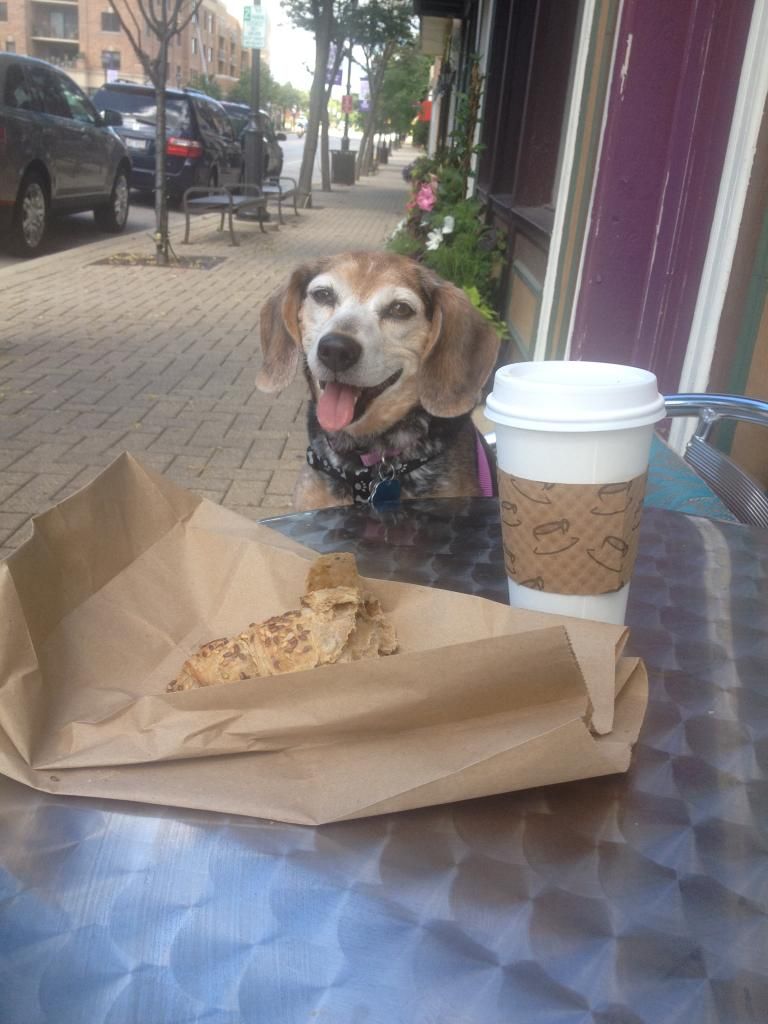 I get a lot of people pointing and smiling and little kids giggling when I ride by. It's nice to know we are helping to make more smiles.
Ride on!
Anita