OK So saturday I talked about how much fun I had in my classes at the
Original Sewing & Quilting Expo
in Schaumburg, IL, but one of the other great things was getting to see all the amazing featured quilts from guilds and contests around the country. I come from a family of quilters. My grandmother, who is 98, still puts pieces together but for the longest time she did all her work by hand. Hand pieced and quilted. I treasure all the quilts I have from her. My mom also quilts though she does more applique and grandma makes more pieced quilts. I was lucky enough to have my mom join us Saturday morning to check out the galleries. While the rest of the girls waited patiently, mom and I stopped at each one to inspect the craftsmanship and talk about construction methods. WHAT TOTAL NERDS WE ARE! Must be in the genes.
Not sure if I was supposed to be taking pictures but here were some of my faves. Sorry if some of the pictures are a little fuzzy. I was taking them all with my iPhone.
There were two galleries filled with quilts. See that big piece on the right? Well it was a Route 66 quilt made of 7 individual quilts that had even smaller quilts done by individual artists. Each of the small quilts featured one of the towns along the historic road. Guess what the first one was.....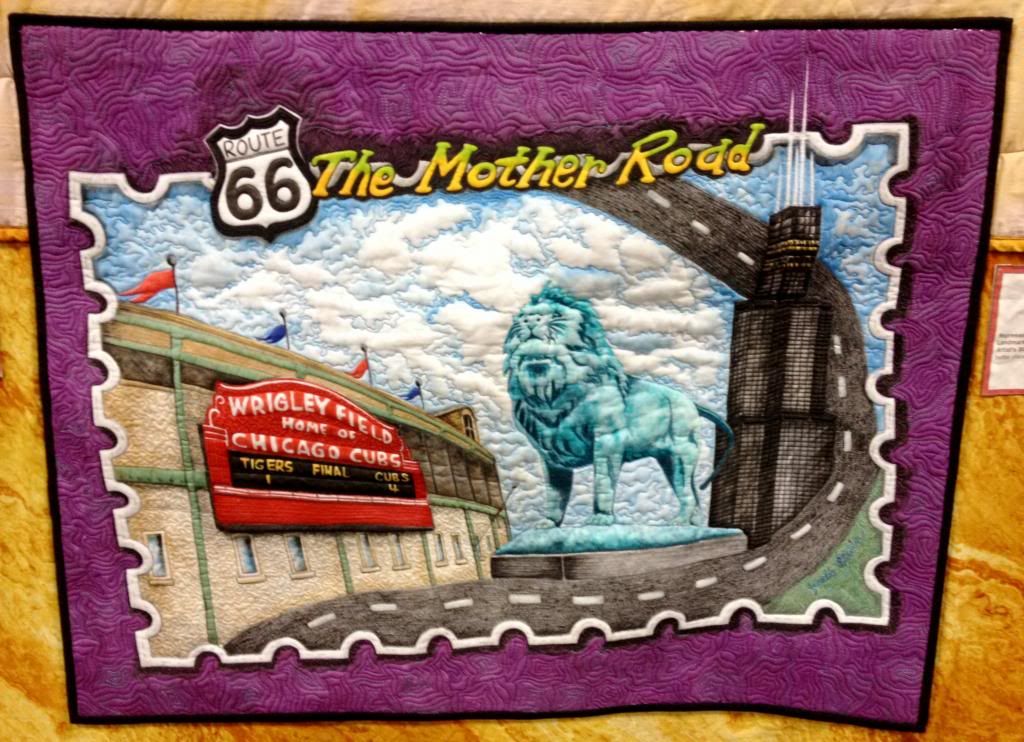 Sweet home, Chicago. ;) Go CUBBIES!
I loved some of the color combinations and this start pattern was definitely a highlight.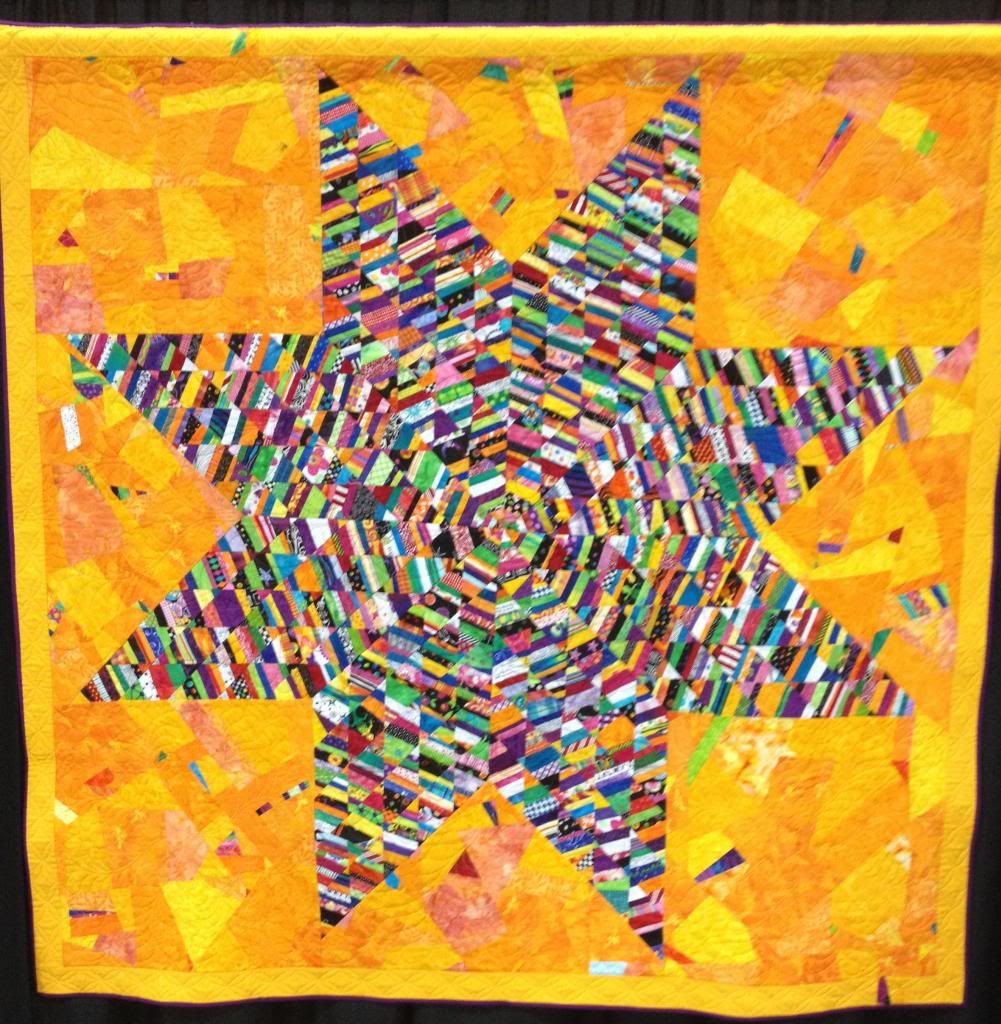 The other quilts that really caught my eye were less traditional. I'm all for the modern and art quilt movements. I may not always find them attractive but I think its great to have so much diversity in this amazing craft of quilting.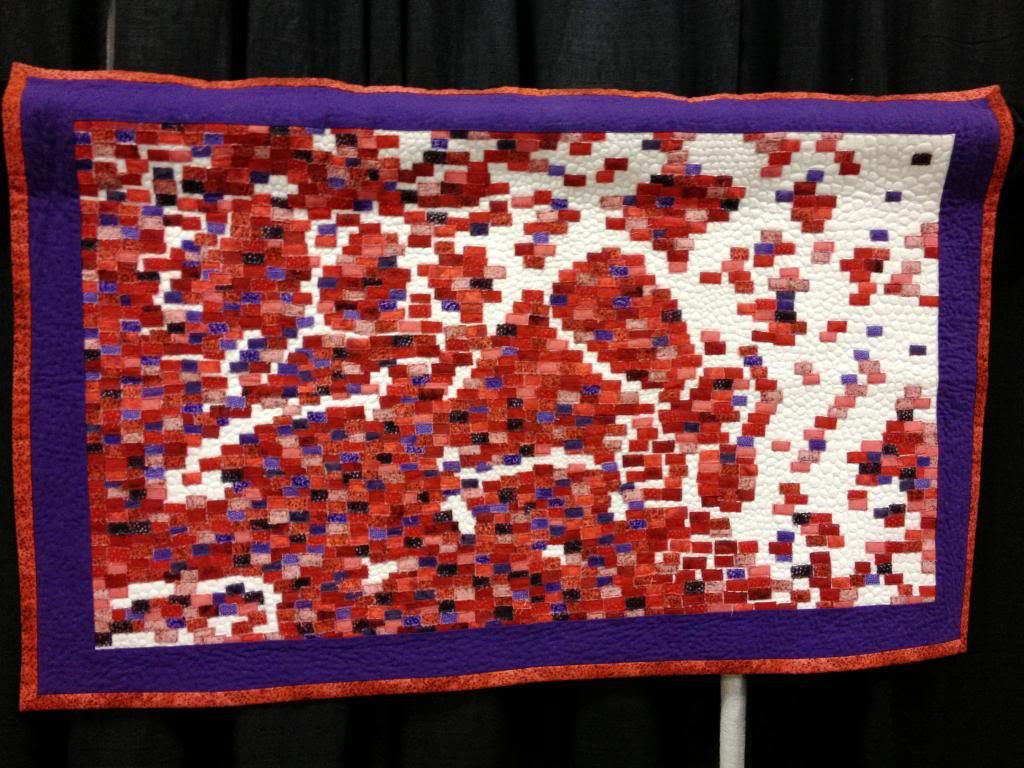 This small piece represents lung cancer cells taking over healthy tissue. Those little rectangles must have been less than an inch across. AMAZING.
Then there were some more fun whimsicle pieces. I love novelty and whimsey so these were some of my favorites to look at.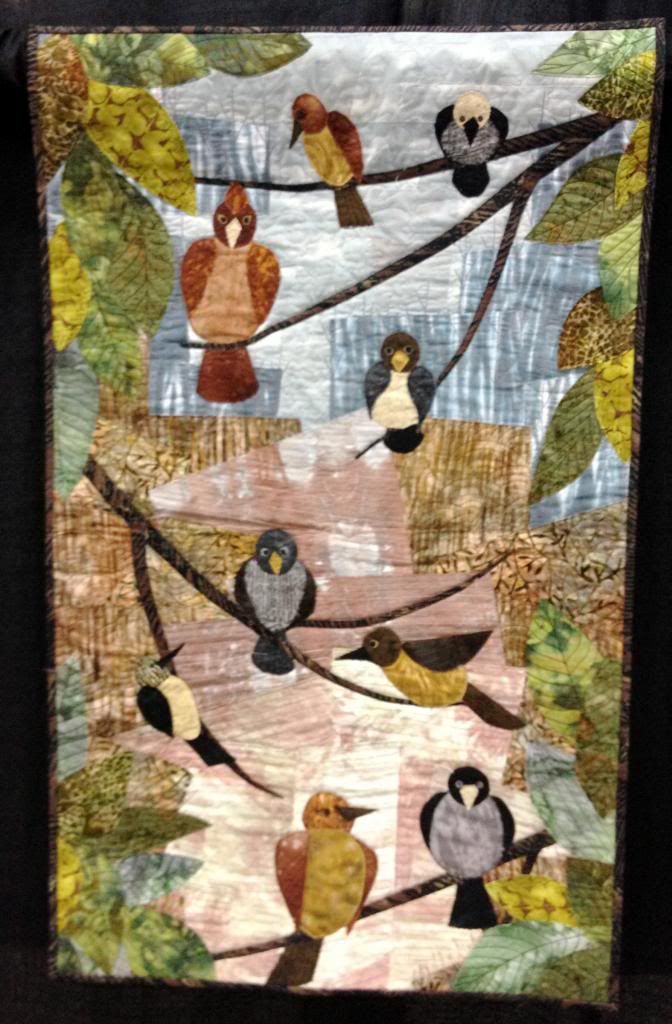 How about you? Do you have a favorite quilting style? I'd love to hear about it.
Quilt on!
Anita